ASUS Transformer F700T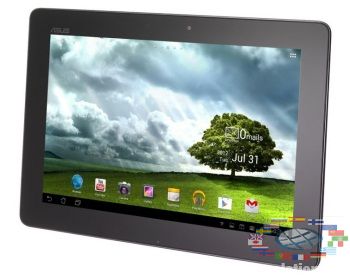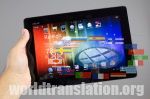 How do you attitude to tablet at a price of a decent laptop? ASUS company famous for its high quality, functional and expensive products, has released a cool tablet based on Android. Of course, it should be noted the emergence of this new tablet, which was named Transformer Pad Infinity TF700T, as most Android- tablets have low resolution screens. In addition, ASUS has already surpassed its competitors in the notebook market, releasing the first ultrabook with FullHD-resolution. Now it is time of tablet, which could challenge the Apple company.

Brief specifications: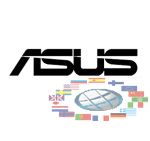 - OS Android 4.0.3
- 4 cores, 1.6 GHz
- Processor: NVIDIA Tegra 3
- 1 GB of RAM and 64 GB of internal
- 10.1-inch touch screen, capacitive screen (1920x1200 pixels)
- Support of microSD
- 8-pixel rear camera with flash and autofocus
- Front camera: 1.2 MP
- Wi-Fi 802.11n, Bluetooth 3.0 EDR
- Dimensions: 263x180x8 mm, weight - 598 g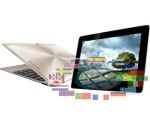 Stylists took the image of the ASUS Transformer Prime TF201 as the basis for this thin tablet. Therefore, its easy to notice the similarity between these undoubtedly top-end gadgets. The new product got all brand features. Here are a thin profile and a circular notching of the back of the case and of course the color of the case, which became trademark for ASUS.

The back part is made from a single sheet of aluminum in which is inserted 8 megapixel camera with flash. Tablet came out smooth and nice in your hands. The front part has a broad frame, which users do not like, but without it, the fingers would be cling the touch surface. All connectors are brought to the left side. There are 3.5 mm headphone output, microHDMI socket and slot for microSD cards. All the buttons are located on the top: lock screen - on the left, volume control - on the right. Everything is convenient and understandable.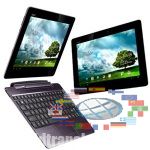 There is the only speaker - on the right side, connector for the data cable and battery charger simultaneously - on the bottom. As well, there are holes for mounting the docking station.
Novelty received FullHD-screen resolution. 1920x1200 pixels - that's progress, and the quality has been much more pleasant to the eye. Diagonal is the same - 10.1 inches. Screen colors are natural, color rendering is good. Infinity has IPS+ matrix with brightness of 600 nits. This means that they can be used easily in the sun.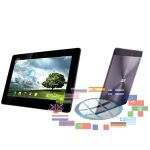 The screen surface is naturally gets dirty and it was not invented how to fight it. Worth mentioning the protection of display with a protective glass "Gorilla Glass 2" and presence of the settings which allow you to save energy. It has several modes: economy normal and balanced, on which depends on the frequency of the processor. Hence, we can extend the operating time of the tablet.

As for the filling, the tablet has a 4-core processor NVIDIA Tegra 3, with a capacity of 1.6 GHz, 1GB of RAM and operating system Android 4.0.3. Unfortunately, it does not have 3G-modem. Expected another version of the tablet, which will access the World Wide Web using the cellular network.

As it was announced, its continuous operating is 10 hours, and if in tandem with a docking station - all 16! Rather, you will get tired from work or from the games than the battery will be exhausted. Working time of ASUS Infinity is comparable with working time of ASUS Transformer Prime TF201. In the video or games mode you get 8-8.5 hours of work, in mixed mode with the Internet, typing, working hours can be prolonged to 2 days.

ASUS has set a decent 8-megapixel module on this gadget, which can record video in the FullHD format. Browser pleases us with variety of settings. It can hold dozens of windows open, and Adobe Flash will give the opportunity to fully consider the animation on the web.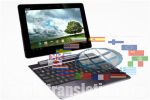 Tablet ASUS Transformer Infinity is one of the first Android- tablet with FullHD-resolution. This is what people have been waiting for. Even the screen of a new type remained thin and light, which makes it different from the latest generation of Apple i Pad. ASUS Infinity display became a breakthrough in this area. Other qualities that have been saved from Transformer Prime TF201, have long been established themselves in the market.
Video: "Asus Transformer Pad Infinity TF700 Review"