"World of Translations"

аgency

Agency was founded in 2011, its specialized on translations from foreign languages of different topics, complexity and volume. Professional employees perform oral and written translations - to / from major European and Asian languages?.

For years of work we have gained experience and we know what our clients need. Therefore, we have such rules: translation accuracy, confidentiality and meeting deadlines. Despite the dictum of classic: "Translation is like a woman - if she is good, then she is unfaithful, and if she is faithful, then she is not good!" - we try to achieve a combination of accuracy and stylistic impeccability of the translation. These efforts are appreciated by our customers, who cooperate with our agency within 2 years.

In addition to translations, we help our clients to solve other related questions: provide legalization of documents in the consular, ambassadorial offices and ministries of Ukraine, notarization of translations, editing texts in different languages??, courier services.

In the

"World of Translations"

agency you can order a professional translation and interpretation of texts and documents from the: English, German, French, Italian, Spanish, Hungarian, Czech, Polish, Belarusian, Chinese languages.
Our clients:
UkrTechnoPhos - Plus Infomisto Ltd.
Kamaz-Trans-Service Ltd.
Atman Ltd.
Trianeks
SPRI Ltd.
M + K Ltd.
LIM INTERTRANS Ltd.
Trans-Service-Rivne UB KNPP Ltd.
Renome Ltd.
Guarantee of Safety Ltd.
Invest in Rivne agency
PVKF Violet
Rovnotransservis Ltd.
Rivbud Ltd.
Imex-Agro Ltd.
Agroresource Ltd.
SCOPE-TV Broadcasting Company
Rivne global networks
PE KNG
Aden Ltd.
International Service of Greetings
VV STUDIO
Panorama of business
TianDe
COPY CENTER
Priox
Contact Information:
Rivne, 192 Soborna str.
Phone: (0362) 45-40-80
E-mail: translator @ worldtranslation.org
About us
New translations: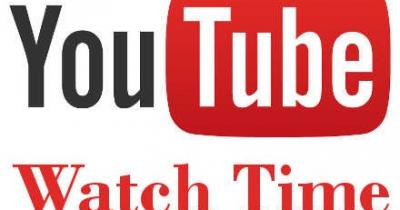 Internet
How to boost your watch time and conquer YouTube searches?
16:14 0 151
One important metric on YouTube is Watch Time. By the way, you can improve it with youtube watch hours generator. The dependence is simple, the more videos are watched, the higher it is in the search.
More news