Engraving
Crystal / glass
Engraving is the process of inscribing of text, drawing, ornament mechanically or by hand on the surface of steel, ceramics, plastics, wood, glass, etc. Cutting is considered the oldest method of processing of the material. Figure in this case, can be as profound, as convex.
Boron, shtihel and punch can be used as the tool. In some cases can be used a laser. On the glass and metal is used etching. Also engraving on the crystal and glass can be carried out with a laser beam.
Titanium / steel
For titanium and steel is used laser engraving, by which, make a removal of the surface layer of metal under the action of laser radiation. This engraving does not darken over time, it can not be erased.
This process is controlled by a computer that allows you to receive digital engraving images and text of various formats. A laser marker can be applied to inflict on metal the images of very high quality. Because the radiation modes can be regulated, it is possible to obtain different depths of burnout on the metal surface.
Ceramics
Engraving of ceramic surfaces is performed using a laser, and the final result will depend on the type of ceramic. Can often be observed a little damage of material. It is also possible to engrave pottery and household ceramics, but thus glaze is damaged.
Good results can be obtained if before the engraving you will protect the surface with Masking Tape. Because industrial ceramics is more resistant to high temperatures, the engraving on it is more accurate. Since laser engraving of ceramics needs high power, there used laser systems with power from 45 watts.
Plastic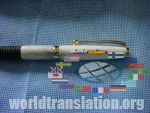 In the process of laser marking of plastic - image is obtained due to the change of its color or surface structure. As a result providing 4 types of interaction of laser radiation and materials: foaming, simple engraving, engraving with a change of the surface color , which is processed, discoloration of the surface.
Wood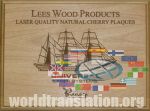 Engraving of wood surfaces is most often used in manufacturing of different images (paintings, portraits, etc.), plates and other wooden production.
Engraving quality will depend on the type of wood, the quality of the processing, from the preparation of the image before laser engraving. You can also combine laser engraving and cutting and as a result get an effective decorative items for interior decoration and furniture.

Copper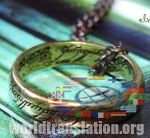 There are several ways of engraving on copper:
- Engraving with dotted line - is made by the sharp end of a special needle for engraving, which is applied to put the point on surface from which in the future the whole figure will be composed,
- Engraving with a black way - copper plate is firstly processed to make it uniformly rough, then smoothed out those parts where you need to get a light places,
- Engraving with a cutter or in a linear manner - on a copper board make deep lines ,
- Engraving in crayon manner.
Brass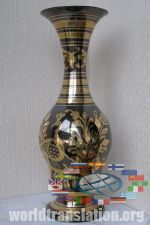 For gas lasers is used brass, been painted over but it often is replaced with brass steel.
Engraving is held at low power and high speed, which should be enough to remove the paint. High power can distort the image or melt the paint. If to reduce it, you can get a clear and correct image, such which is obtained during the engraving on painted brass.
Bronze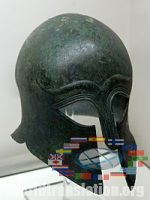 Two basic techniques are used for engraving of bronze - carving and dashed engraving. During the dashed engraving on the surface of bronze put cuttings in the form of applied dashes and contour lines. Carving allows to get relief with bulk handling and in-depth background of decorative elements.
Also engraving of bronze can be done manually. To do this, use the cutters, which are called shtihels. You can buy such cutters in any art salon.
Gold / Silver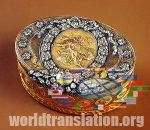 Engraving on gold and silver is applied by special tool - cutter. It can be performed on special machines or manually. There is another way of engraving precious metals - etching of drawings and letters with acidic solutions.
Approaches to the implementation of engraving are also different. When the surface of gold and silver engraving is cut out, it is called in-depth. If engraving is received by removing unnecessary layers of metal, its called "relief." But such engraving can only be obtained on convex surfaces.
Video: "Laser cutting and engraving of metal"