Samsung Galaxy S III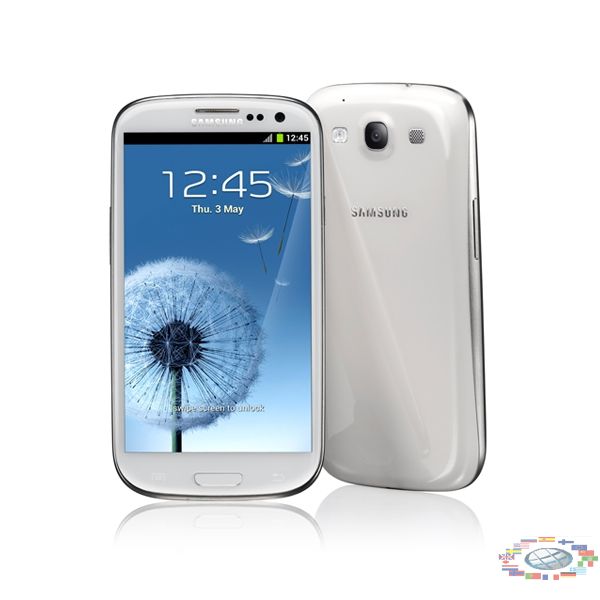 It's hard to believe that in 50 years the Korean company Samsung turned from producer of rice in large technology companies. And after 10 years established itself as leader in sales of smartphones, ahead of Nokia and Apple. One of the leading roles in this plan belongs to the cult series - Galaxy S. About a third model of this series we will talk further.

Agiotage around Galaxy S III was comparable to the iPhone. Although the novelty itself is good, but it is not revolutionary as its predecessor, which is still relevant.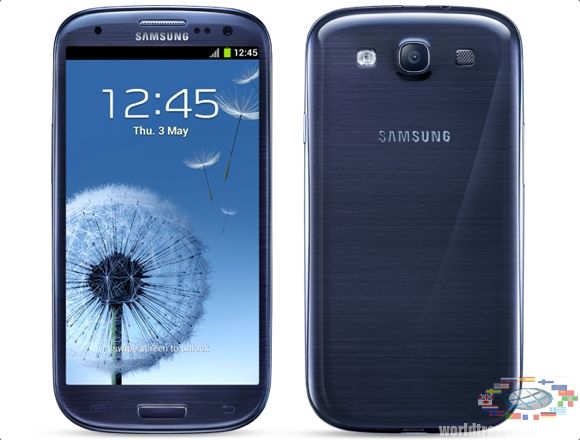 HTC One X and LG Optimus 4X HD are the analogues of Galaxy S III. And by promotion the product on the market, Samsung company has no equal opponents and a clear confirmation of this - 296 operators who sell this model.

The main claim for Samsung - a plastic body. And everything else is ok. It has 4-core processor, the new OS, HD-screen and all the rest.
Main technical characteristics:
- OS Android 4.0.4 with TouchWiz interface
- 4-core Exynos 4412, 1.4 GHz
- Memory: 16 GB and 32 GB - ROM, in future is planed up to 64 GB, slot is expandable up to 64 GB, 1 GB - RAM
- 4.8-inch HD display (1280x720)
- Camera: 8 MP, front - 1.3 megapixel
- Battery - 2100 mAh
- Dimensions: 70,6 x136,6x8,6 mm, weight - 133 grams.

Galaxy S III looks solid. But for this price I would like to see something better. Koreans did not use metal, glass or ceramic in the body, and limited with glossy plastic, which will be obliterated and scratched. We expected a more impressive appearance from the modern flagship.

Although the device is not small, it's easy to hold it in hand. It has the usual controls: switch on the right, volume control on the left, microUSB at the bottom, a 3.5mm socketг at the top. Two sensor and one hardware button in front.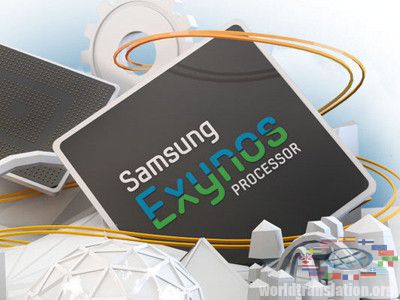 4-core processor Exynos (1.4 GHz) makes Galaxy S III's most powerful smartphone. This Samsung's development is faster than Nvidia Tegra 3. It just "flies". Exynos is 20% more economical and not as warm as Galaxy S II. The smartphone has a standard amount of RAM - 1 GB and the Flash memory - 64 GB, and this is the first time on Android-smartphones. Regarding slots for SIM-cards, the Koreans for the global market used a microSIM for the first time. This is a little pleasant detail, which is solved by circumcision in salon of any operator.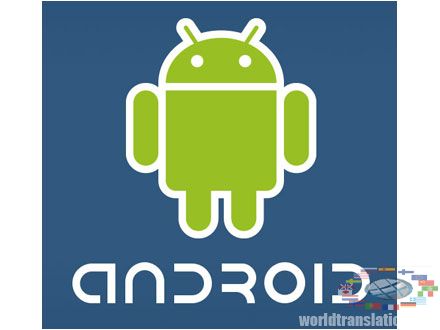 Galaxy S III is equipped with a 4.8-inch Super AMOLED display with a resolution of 1280x720 pixels. It gives a clear and juicy picture even in the sun, and has good viewing angles.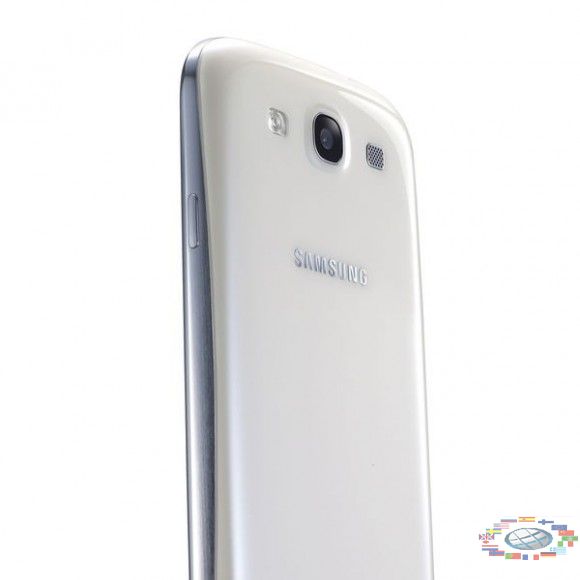 The camera is also not disappoint. It is not 12 megapixel, as expected - but 8 megapixels. It module was updated and was finished the program part. As a result, the picture quality became great, and also increased the speed of the camera, and zero lag of the shutter allows you to shoot even the objects in motion. In addition, Burst Shot function allows you to take a series of 20 shots, and the function Best photo - to choose the best out of the eight. Even when the lighting is poor, enhanced illumination helps to avoid image blur.

Koreans always have weak Software. Nothing new, except small chips appeared in the hero of this review. For example, now it has a Smart stay, which tracks the eyes of the owner with the front camera and determines when he reads an e-book or engaged in Internet surfing. This function automatically sets the brightness of the screen for easy reading.

So, Samsung Galaxy S III is one of the best smartphones to date. And not only within the OS Android. The device has a powerful processor, good camera, quality screen and modern OS. There is an expansion slot, and a removable battery. The only minus - it's a glossy plastic body, which makes this model impractical in using. And on the results of numerous tests, the model has received the highest rating for all the rest.
Video: " Samsung Galaxy S III Review"