Lightning weapon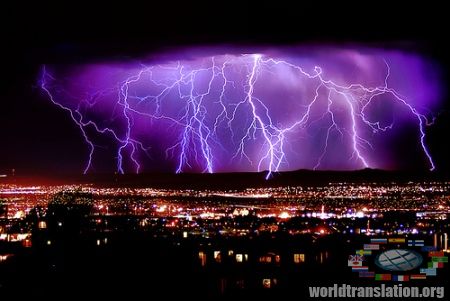 The U.S. military engaged in the development and testing of weapons of the future. In this case we have in mind not fighting lasers and railgun, which have already been successfully tested, thus done a lot of noise, but real lightnings.
Created weapon in the literal sense of the word can cause a directed lightning strikes, for example, where there are military operations. Using a super- weapon, the military can, for example, undermine the enemy's hidden ammunition, or even to destroy enemy armored vehicles.
Principle of work of the weapon of new generation is following: using a laser in the air creates a channel through which can pass an electrical discharge. Thus, the military can control the lightning, as well as to control and direct them to the desired location.
As noted by George Fisher, who is a leading specialist of Center of Research, Design and Development of weapons of the American army, the developers never get tired of looking at how lightning purposefully destroy targets in the course of the experiment.
As Fisher explained, the basis of the new super- weapon is the physical feature of lightning strikes. Admittedly, Lightning - is a powerful electrical discharge that occurs between thunderclouds and the ground. Lightning formed in the place where the most powerful is the difference between electric potentials, and their motion occurs in the direction of least resistance.