Alfa Romeo Giulietta Sportiva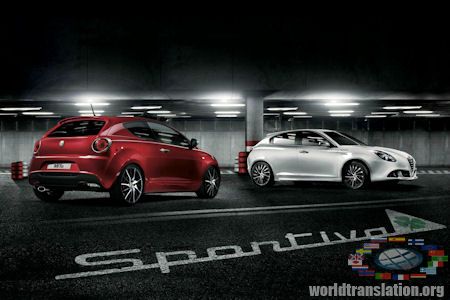 Compact Alfa Romeo Giulietta is one of the best-selling models of this manufacturer in recent years. Only in May, in Italy were sold 3.5 thousands of these cars. Wishing to support the demand for Giulietta, Alfa Romeo released a special version of this car - Sportiva. As the name implies, the car is designed for customers who are waiting on a sports car "character." For this purpose, the designers chose the petrol engine, which is issued by concern Fiat. MultiAir 1.4 liter will be able to develop the capacity of 170 hp, which will be sent to the front axle through a dual-clutch gearbox and TCT.
For fans of diesel engines was produced a version of the Alfa Romeo Sportiva JTDM. Under it hood will run a 2-liter diesel engine with capacity of 140 or 170 hp. Both engines will be equipped with manual transmission and TCT.
Outside Giulietta Sportiva differs by lowered suspension, 18-inch wheels, "it shod" in 225/40 size tires, also has Brembo braking system. The standard equipment also has tinted windows and leather upholstery.
Video: "Alfa Romeo Giulietta"