Mazda CX-5 Supreme
What you can immediately tell looking at the Mazda CX-5? It is graceful, beautiful, proportional and perfectly folded.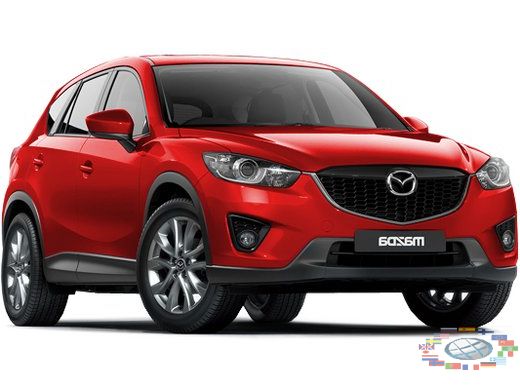 Version Supreme - is a top copy of the brand. It has a two-liter, 150-horsepower gasoline engine, all-wheel drive, dynamic stabilization system, 6 pillows of safety, bi-xenon headlamps, which automatically switches the dipped and driving beam, control system of dead zones and exit beyond the traffic lane. Installed multimedia system Bose with all kinds of ports, parktronics, rearview camera, 2-zone "climate" and other.

With regard to dynamics, then this atmospheric engine works on glory.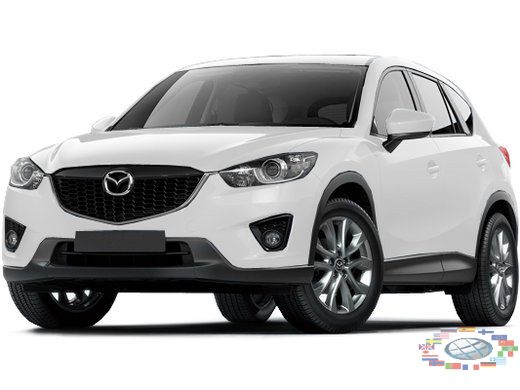 And, for our market capacity of the unit was reduced, for the sake of reducing the tax rates. But many wary of it. And not without reason - a very high compression ratio (14 units), direct injection - only 95-th octane gasoline is prescribed to it, that with our fuel quality makes us think.
Ergonomics is excellent. The steering column has a lot of adjustments, as on a start, as from the slope.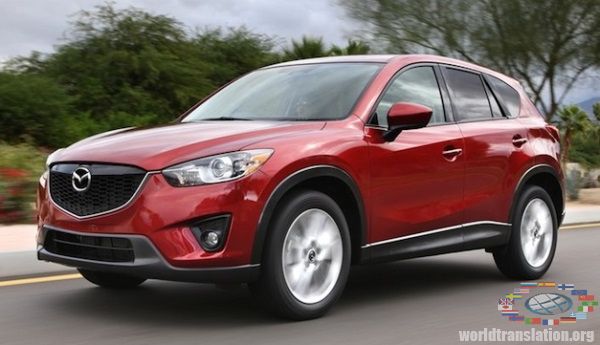 It will be convenient to the driver of any complexion. Though landing is practically vertical, there is no fatigue even at distant trips. The front panel and inserts of the front doors are soft by touch. The dashboard informative and laconic. Near the selector of transmission is located a lever of multiplayer. Of course, it is convenient to wield, but the touch screen is quite enough.

The center armrest is not regulated. Moreover, it is very capacious - here you can place a dozen of disks or SLR Camera. Air duct, which heat or cool content is inserted in it, here is also rosette on 12 W, AUX-input and USB-port.


As practice has shown, CX-5 is able to work on the 92-th gasoline. "Eaten" in remote places several tanks, electronics doesn't even make a sound. Moreover, this had not displayed on the dynamics of acceleration, noise of exhaust and anything else. And after all earlier, Mazda turbo engines were very fastidious. Fuel consumption in the urban cycle is approximately 12 liters. Outside the city on a cruising speed of 90-110 km/h crossover consumes about 7.7 liters. In winter, the consumption of 1380-killograms CX-5 Supreme, taking into account the low temperature, slips, all-wheel drive transmission - is worthy. In this case it accelerates up to 100 km/h in 9.8 seconds.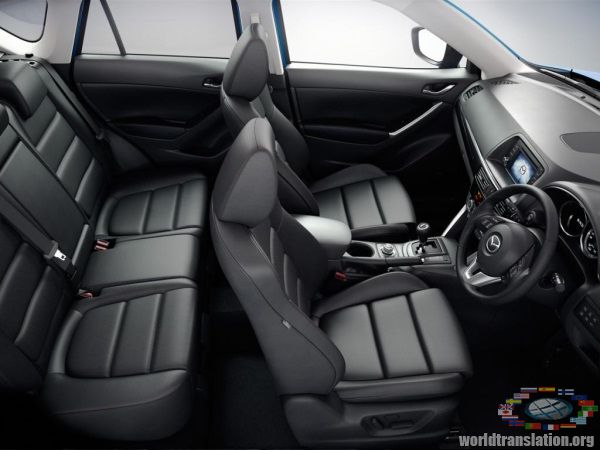 Cabin is capacious and the rear seats has enough space for legs, knees and head. Back of the couch is divided into three parts, but they can't be well regulated, like in Volkswagen Tiguan.

Now about the behavior of car. 6-speed " automatic transmission" is distinguished by promptness. Manually you can change gears only by using selector - even this version does not have gearshift paddles. Suspension is hard and is adapted for asphalt, reaction to wheel turn is instantaneous, there are almost no rolls. On a country road CX-5 seek to shake the souls of seaters - this is not its element.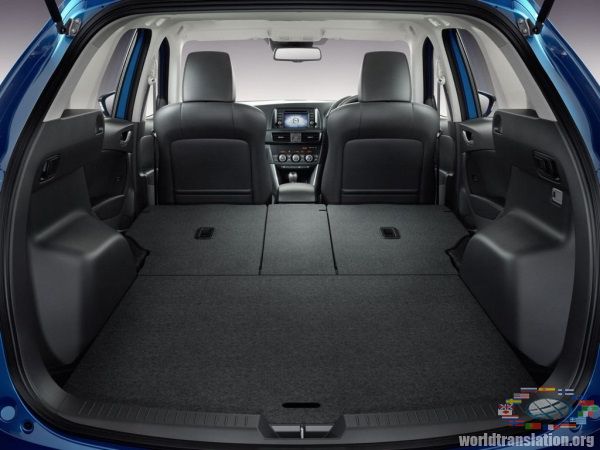 Strict stabilization system can't be turned off. This is useful for beginners, but for experienced drivers. «Complete rotation» by gas will not going to work here, and after all sometimes only with it you can "straighten" the car in necessary trajectory. In one word CX-5 Supreme has civil settings. At the critical speed exiting corners, the car confidently will go by its front. Connected rear axle has purely support function. Yes, car will overcome snowdrift in the yard, but not more.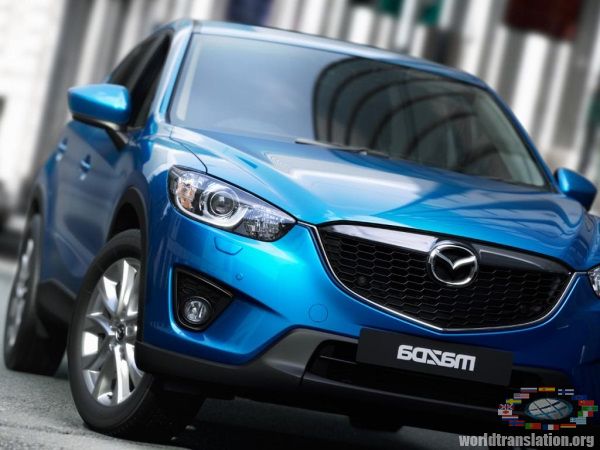 Under curtain trunk volume is 515 liters. A full-size spare wheel lies in the underground. The rear seat backs have convenient handles by using which they can be quickly added up.

Mazda CX-5 Supreme – it is comfortable city car that has good dynamics, the conditions for the driver and passengers. Its possible to go on nature to the supermarket behind purchases and overcome long distances on it. In bad weather outside the asphalt it is almost powerless, but it does not claim to be off-road vehicle.
Video: "2013 Mazda CX5 Test Drive and Review"