Land Rover Defender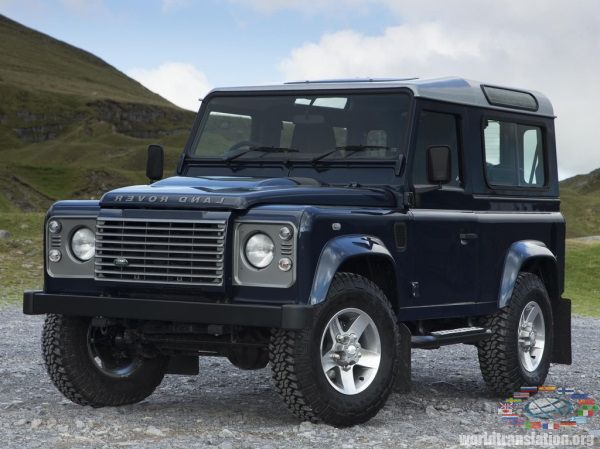 New Land Rover Defender - is a car by looking at which the heart begins to beat nervously. You can spend hours watching on it and all the time find something new. Perhaps that is why on the streets people rolled up their heads, when this "British" is racing.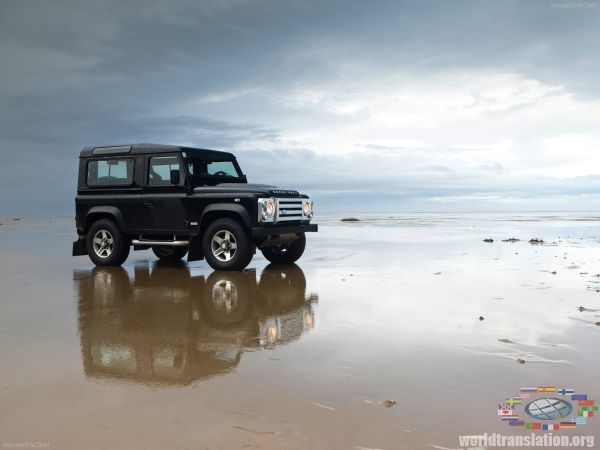 Its design already counts more than twenty years, and most of the stylistic and constructive elements car kept since 1969 from Series IIA. And even now, when looking at it no one remains indifferent.

Defender – its a history on wheels: overhead door hinges, riveted body chassis, tiny "wipers" narrow windshield, latches on the front racks, nice round dimensioned lanterns - many details are more than half a century old. And telescopic antenna call up the nostalgia for old VEF receivers.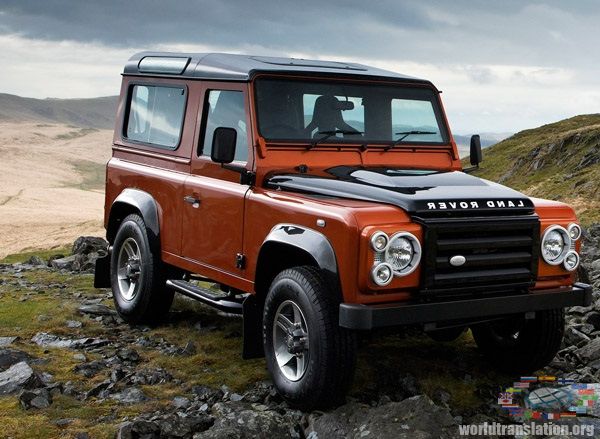 Its not worth to expect comfort and convenience in the Defender's cabin, because it is designed to overcome obstacles. Inside, there is nothing that would remind XXI century. Accelerating it up to 80 km/h its better to talk by portable radio or telephone, because passengers of the second row just will not hear you. On the rear seats in the cold season its possible to fall asleep only in a sleeping bag, otherwise frostbite is guaranteed. Also big gaps have gone nowhere and heater in its turn can heat only the driver and front passenger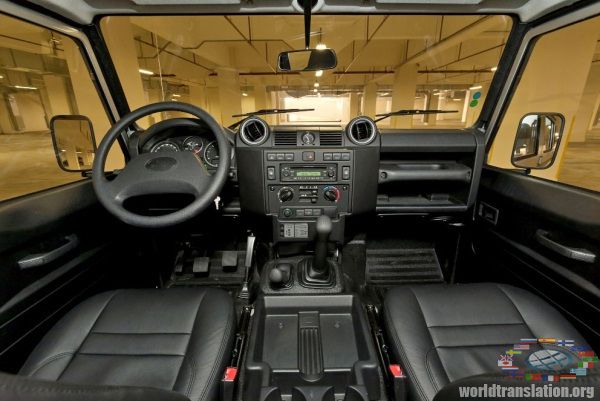 On front seats situation is not better. Seats have humble amplitude of settings, and heater breathing with heat in winter will transform your legs in barbecue. In the hot season conditioner on the contrary will freeze this part of the body. Add to this cocktail: security - just in the form of seat belt pretensioners, mirrors - are configured as on the truck by your own hands, dependent suspension, which transmits all road information to the backbone due to the undivided bridges. Here it is the whole complex of pleasures! And what about steering wheel settings? No, never heard about.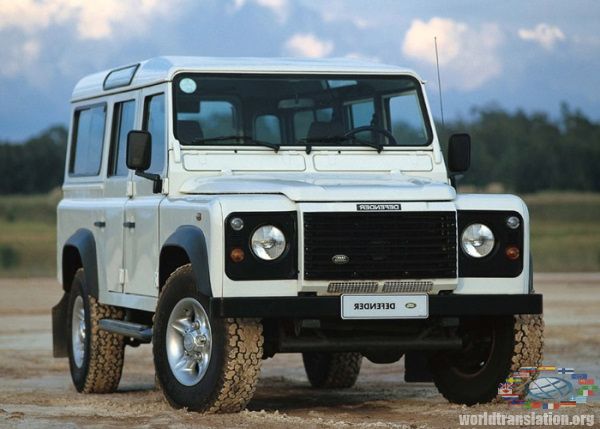 But it also has modern equipment, for example: SE: Traction control package bundle, ABS, heated front seats and windshield, conditioner, front electrowindow regulators, mechanical sunroof, seat belt pretensioners , radio cassette player with 4 speakers and a steering wheel with leather trim.

The seats are mounted on square pedestals. In the past there were fuel tanks, and now - storage for instruments and battery. These obstacles are one of the reasons getting of warm air to the rear seats. The rear seats only seem comfortable. There is little space for legs, and vertical landing very strongly exhausts the passengers.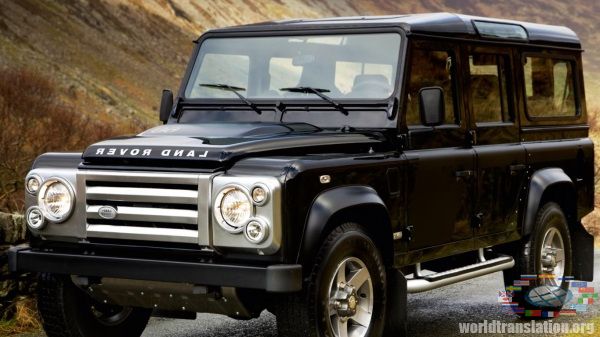 To drive first kilometer in Defender is comparable with a jump in the ice-hole after the bath. The brakes are not very effective, car absolutely does not turn, and to get it turn aside, you need to turn the steering wheel as squirrel in a wheel. And by acceleration dynamics "Gazelle", "Niva" and even the trams are considered its competitors .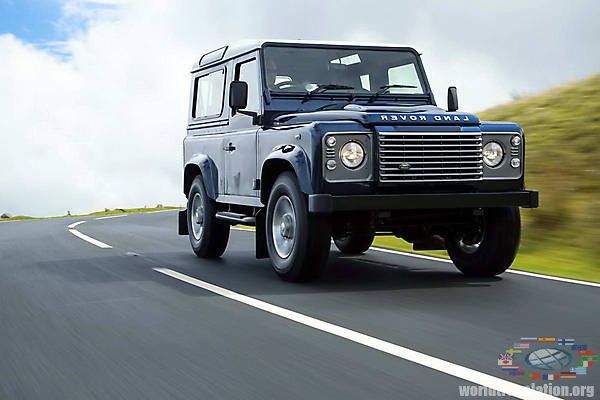 Up to "Hundred" Defender accelerates in 17 seconds, with a top speed of 142 km/h. Maximum torque is 360 Nm, which is achieved at 2000 rpm/min. Its meaningless to untwist motor more than 4000. 4-cylinder 2.2-liter turbodiesel engine, borrowed from Ford Transit is responsible for all this. Although it does not have excellent dynamics, it is quite appeasable and pulls any transmission from the lowermost.

With its dimensions Defender does not differ with sustainability and resembles a flying hammer. It has its own vector, which depends on wind, road surface and fate. In winter, ice on the asphalt rut exposes the car on insidious testing.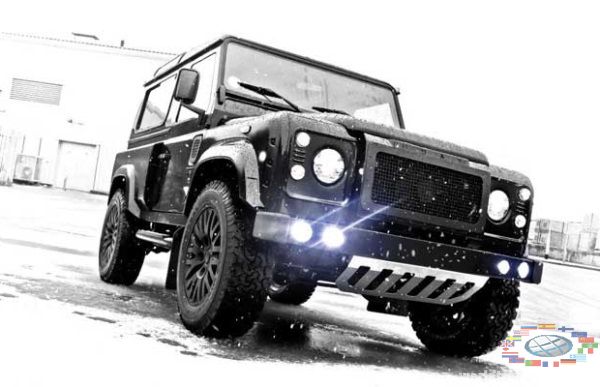 It starts throwing from side to side, so you should hold the steering wheel more firmly.
Land Rover Defender – is a great car. It absolutely is not intended for the big cities, both by its size and speed. It cabin resembles a freight elevator, and driving past the market, more and more often you will catch yourself on thought to stop and buy a mounting foam, in order to close up all the gaps. Its an excellent variant for off-road, but for hunters and fishermen is not profitable to buy such an expensive car. Some like individuality and this "truck" with a luggage compartment of 590 liters and load capacity of 1009 kg is able to emphasize this individuality.
Video: "2012 Land Rover Defender off road"