Electronic translators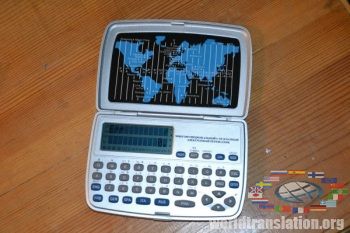 You are going on a trip abroad? Or you study foreign languages? Pocket electronic translator can help you safely overcome the language barrier in a foreign environment, and also to improve your skills in mastering a foreign speech. Electronic translator is so compact that you can easily carry it in a pocket of jeans.

Acquaintance with the device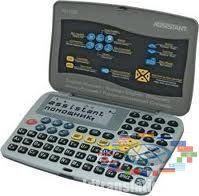 Pocket translator is a tiny gadget - the size of a notepad. Using the keypad, you enter the text, and then the display shows the translation of the phrase or pronounces it out loud. At present manufacturers offer you a wide range of devices for translation - from simple to high-end multi-language translators with various additional features.
Translators- phrasebooks for tourists
If you are going abroad, you do not need to buy an expensive pocket translator with a set of all possible functions. To do this, you can buy low-cost devices with minimal functionality and capabilities, intended for tourists. This is the so-called electronic phrasebooks.
They usually contain too large number of words in their database. Ectaco Language Teacher DR-200D is one of representatives of a translators- phrasebooks. The device has a vocabulary of 450,000 words and different phrases, and has a guide to grammar, calculator, currency converter and games. Translator has a monochrome display, running on battery power.

For work and study
To those who are associated with foreign languages in the workplace, or just study them, manufacturers have developed Ectaco Partner EGR430T - translators with extensive stock of words and lots of useful features. The advantages of this system are compactness and integrated voice synthesizer (supports three languages​​: Russian, German and English).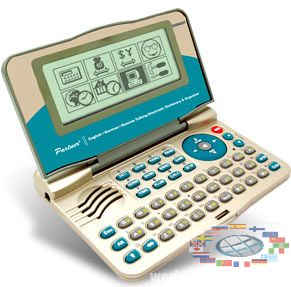 Dictionary database contains 650 thousand words, its possible to add new words to the memory. Also there is a module of spelling and grammar correction, a mini-dictionary of phrases, the most commonly used and stable phrases and function of back- translation, business organizer, currency converter, also it displays the time in different geographical zones and has a calculator. Ectaco Partner EGR430T price can go up to 7 thousand rubles. Among others, you can refill dictionary base of device by connecting a special PC cable (not included) to your laptop or home computer.

But the translator Ectaco Partner C-4ER has little in common with typical models. This device is made in the form of e-book, that essentially increases its size.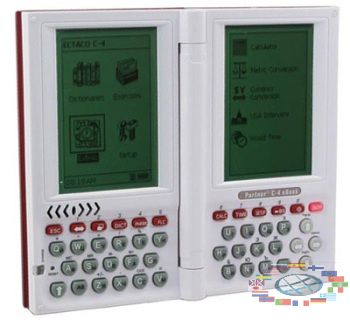 C-4ER can be used not only for the translation, but also for fun and pleasure while reading electronic books. The base language set includes only English and Russian, but with a disc (included) and memory card of different formats (mostly SD/MMC) you can increase the number of languages, also there is ​​built phrasebook at 14 thousand phrases - very comfortable, with voice pronunciation. The cost of Ectaco Partner C-4ER is 9 thousand rubles.
And in conclusion
Currently, electronic translators are not the product of mass consumption, but despite this fact,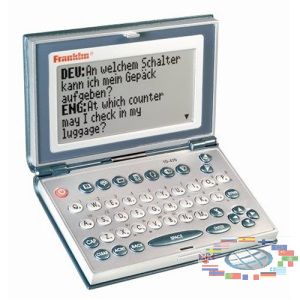 this amazing electronic device has a pretty reasonable prices. For only 2-3 thousand rubles you will be able to get not only a universal helper in learning a foreign language for your child, but also a convenient phrasebook, which will help you to orient in foreign language environment without extra cost and "nerves".

Get pocket electronic translator - and you will not have any language barriers!