Kazakh airline Sigma Airlines has increased the volume of air transportation to Libya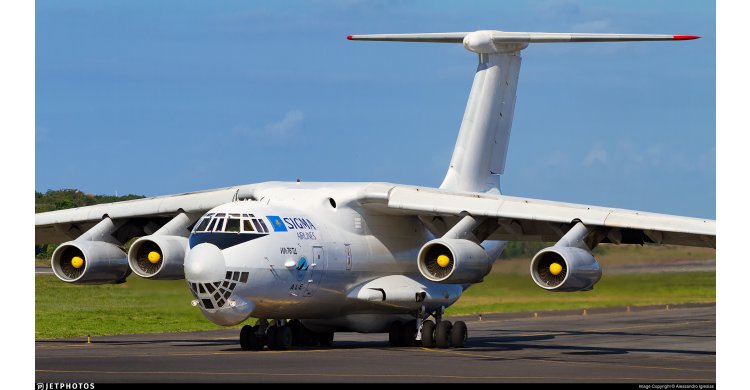 In the modern world, many countries strive for mutually beneficial cooperation, and the powers of Asia and Africa are no exception. A well-known airline from Kazakhstan called Sigma Airlines Libya introduced a charter flight, which involves the delivery of equipment on an urgent basis to the territory of Libya as part of a partnership between these states.

A commercial cargo airline specializing in the supply of various cargoes, operates Il-76 aircraft, sending cargo to the territory of Libya. Its employees have professional knowledge and proven skills in organizing such transportation schemes, which contributes to the instant processing of client requests and obtaining the necessary permits. It also leads to the successful implementation of urgent orders.
Specialization of the air carrier Sigma Airlines
As part of one of the flights (09/21/2020), the air carrier was transporting equipment with a total weight of 29 tons to the territory of Libya. A high degree of complexity and an impressive mass of equipment required the adoption of special decisions in terms of loading and unloading and transportation. For this, the registration transport UP-I7645 was used. The liner departed from Marka International Airport in Benghazi, that is, from Jordan to Libya - Benin.

Today, the main activity of the company is the supply of goods of various categories and degrees of complexity around the world. In addition, the specialists working in the organization cut through the airspace all over the world, including hard-to-reach remote areas. The experts working in it take orders via the Internet and by phone.
The key principle of the company in question is the implementation and strict observance of ethical standards of business conduct, professional approach to work and strict fulfillment of all the wishes of the customer, special attention is paid to the exact fulfillment of the promised delivery speed.
The specifics of the organization's activities
The other advantages of the company in question include the following significant points:
providing each client with an individual approach, taking into account his goals, wishes and financial capabilities;
high level of qualification of each employee, which is constantly growing;
developed material and technical base - own "park" of aircraft and tools for their maintenance and repair;
impressive experience of specialists working in the state;
work with superheavy oversized cargo units.
All these moments led to the fact that the company managed to complete a difficult flight from Jordan to Libya, delivering the cargo in a short time.

Sigma Airlines is engaged in the transportation of the following types of cargo:
building materials;
vehicles;
products;
agricultural products;
animals;
fragile goods;
high value goods;
special equipment.
These are not all areas in which the company operates, but they are the main ones.