Fitness : what you need to know?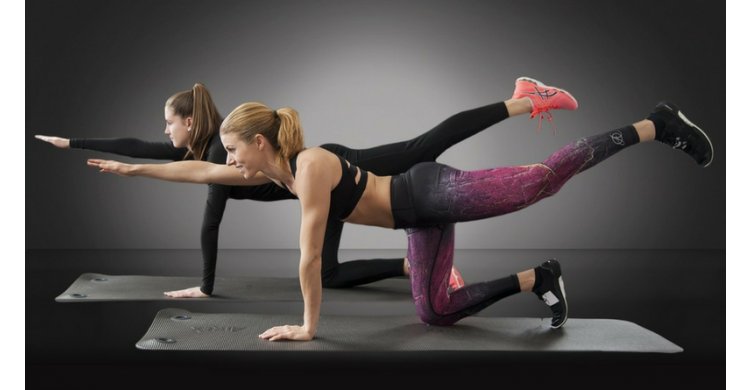 A healthy lifestyle is not just a tribute to fashion; in a metropolis, a large number of negative factors fall on the body. Exhaust fumes, frantic rhythm, stress - all this leads to a deterioration in the general condition and weight gain. To keep yourself in great shape, you can go in for fitness.
What is fitness?
Fitness - from English to fit - means "to be in good shape." In a broader sense, it is a set of exercises and techniques aimed at general recovery, strengthening the body, achieving the correct body shape and maintaining the achieved result. Fitness training is based on 5 programs, each of which is responsible for the development of any physical quality:
Balance, coordination of movements.
Strength exercises.
Stretching.
Cardio.
Exercises for the development of speed.
A full workout includes exercises from each program, but sometimes trainers develop an individual complex based on the desired result.
Fitness club "Grand Prix"
"Grand Prix": https://en.grand-prix.ua/ is a truly unique fitness club. Built in 2007 by the famous English architect George Rostock, the club incorporates the best trends in European design. It's made to impress!

At the service of clients:
a well-equipped gym;
cardio room;
fight club;
a fitness area that includes aerobics, yoga and Pilates, a cycle studio, children's fitness, fitness for pregnant women;
swimming pool with hot tub, Roman and Finnish steam room;
state of the art tennis courts;
professional badminton courts;
4 squash courts;
table tennis studio;
children's room with educators.
In addition, the club has a beauty salon, a solarium, a restaurant and a fitness bar. All clients of the fitness club "Grand Prix" are provided with free parking, bathrobe with towels, introductory briefing.
Club cards "Grand Prix"
The club has 6 types of basic cards (SPORT, MORNING, DAY, MORNING + DAY, EVE, ROYAL), 5 types of children's cards (STUDENT, TEEN, JUNIOR, KID, BABY), as well as season tickets for playing tennis, squash, badminton and table tennis.

Premium equipment, a unique security system, carefully selected staff and, of course, the best service - all this is the "Grand Prix".

Today, "Grand Prix" offers its customers, perhaps, the largest content in Kiev. Here you can play tennis, squash, badminton, ping-pong, fight in the ring, swim in the pool and do all the most popular types of fitness.
GRAND PRIX OPEN-AIR - ultra-modern open areas of the fitness club "Grand Prix":
2 open-air tennis courts with professional soft hard surface;
multifunctional field for tennis and streetball;
mini-football field with ULTIMA Grass professional surface, certified by FIFA;
a fitness area for group training in the fresh air;
a treadmill with a special coating that reduces the load on the joints.
Subscriptions "Grand Prix Open-air" are available for 1, 10 and 30 hours.