Video cameras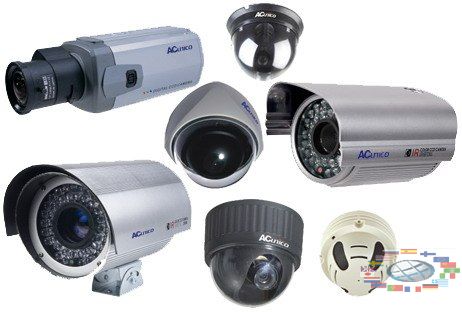 To date, most applications in the field of video surveillance got cameras which created on the based of CCD. The main producers of these camcorders are such companies: Panasonic, Sony, LG, Samsung. The use of CCDs allowed to create enough high-quality video at the affordable price.
Depending on the design features of camera are divided into many types: including unit, body, dome, street-driven, digital and analog, wired and wireless, gyrostabilised camcorder.
Modular video cameras are designed for installation in various bodies.
Box cameras are used both indoors and outside. Required lens for their functioning.
Street camera is any camera that is installed in a heated housings.
Controllable cameras are called composite devices, which consist of camera, zoom and pan & tilt.
Analog and digital video cameras are called IP- cameras, subdivided by type of output.
Gyrostabilised cameras are used to moving objects.