Mitsubishi Lancer X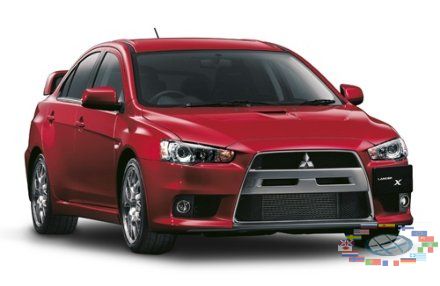 Let's start with the appearance of the car. The car looks pretty nice, bright and sporty.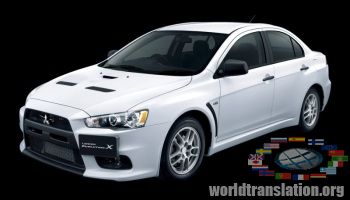 Headlamps look squinted, lattice for the radiator is located on the front bumper - all this give the car a little audacity and aggressiveness. As for the wheels - the discs on Mitsubishi Lancer are made ​​in the new design, 16-inch with ten spokes. If you look on the back side, you can see spoiler, mounted on the trunk, rear headlights as well as the front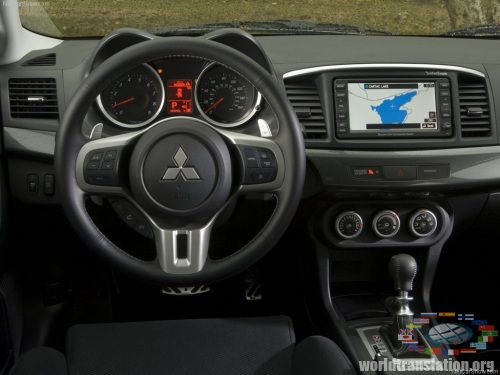 , are slightly squinted, and the bumper looks quite ordinary. Mirrors which are ideally suited to the car's design, are mounted on the front door . Let's look at the interior. Lancer has leather seats, the front panel contains: speedometer, tachometer, and the color display is located between them. As there is air conditioner and a sound system and of course the airbags, where do without them.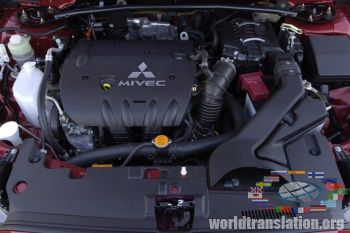 There is 1,5 liter engine with power of 109 hp under the hood of the Mitsubishi Lancer. If you ride around the city, then the Lancer X motor will be more economical, than the competition with a 1.6 engine. Also in Russia there is Lancer X, which is slightly updated, it has 1.8 liter engine of 143 hp, the speedometer has markings up to 240 kmh. Lancer includes such negative qualities: in the Russian market there are still no climate control, stabilization system, hatchback body and all wheel drive. The ground clearance at Lancer X is relatively high - 165 centimeters. Because of this, Lancer a little bit lurch, and if you're a fan of fast driving, then car will "wag the tail". Suspension is little bit hard, so the car is not for driving on potholes and pits, otherwise holes in the body can not be avoided.

And from the positive qualities can be noted, that Lancer has become much quieter. In the Mitsubishi Lancer X is embedded system of noise isolation, now the noise from the engine and under the floor is much smaller, also is reduced exhaust noise and from the road surface. Comfortable steering wheel with an electric motor, with regard to Lancer with 1.8 liter engine - there is hydraulic booster, which provides a pretty good feedback. Spacious interior, there is a space for passengers, both at the front and at the rear.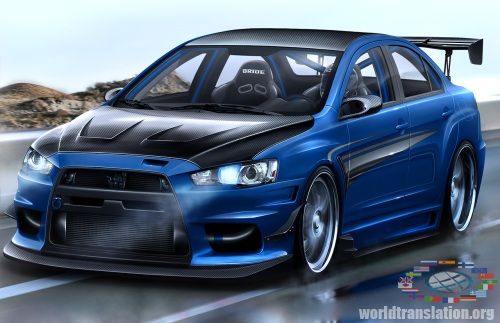 And, of course, low fuel consumption: approximately 8 liters in the city, and about 6 liters on the highway. Inexpensive service if in usual salon, and certainly more expensive in the authorized dealers. But if you took a good car, then you need the appropriate care for it. When driving on the highway is a persistent feeling like you're driving a sports car. Mainly it can be noted that the car is pretty reliable, serious breakdowns occur very, very rare.
The car with 1.5 engine plus mechanics and steel wheels can be bought for 629 000 rubles. If you will pay a little more, namely about 30 000, you can pick up a car with automatic transmission. If you want,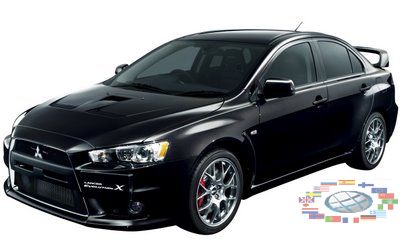 that your car has spoiler on the trunk and side air bags, then you will have to pay an additional 30 thousand. In general, fully equipped Lancer with 1.5 engine will cost about 720 000 rubles. And if you liked the Lancer X with 1.8 engine, its price starts from 729, 000 rubles and above. Though there are some flaws, but we can say with confidence, that the manufacturer did its best.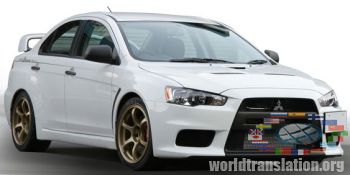 Japanese still know how to do cars. In terms of price and quality it can be put 4.5 on 5 point scale. In general, if you will use the car on purpose, rather than using it as a tractor, it will serve a long time. And if you will handle it carefully, then even your children will ride on it.
Video: "Mitsubishi Lancer Evolution X"