Thailand: Phuket Island.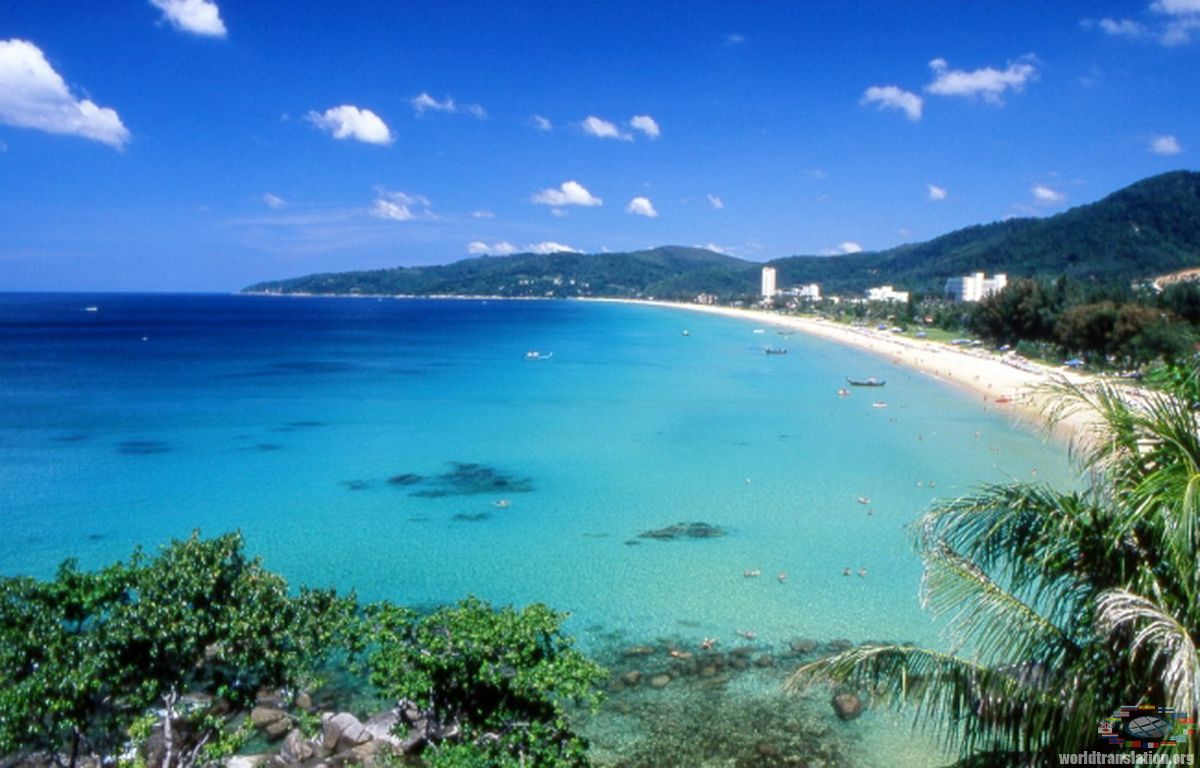 All tourists who have never been to Thailand on Phuket Island, have a very vague idea about this mysterious and attractive place. That is why for a closer acquaintance with the island, tourists are offered a lot of very interesting excursions on their choice.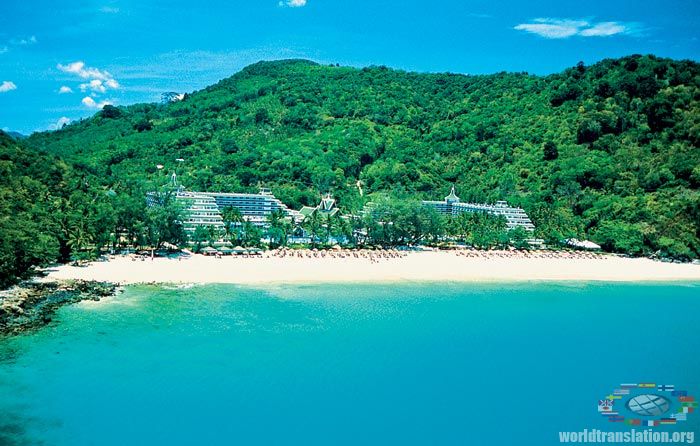 It should be noted that Malaysian word " Phuket" is translated as "mountain". This name is ideally suited for Phuket Island because apparently this place is very similar to the green mountain, which proudly peeps over the sea, like the throne of the king, and excellent beaches are located at the bottom.
Excursions and rest on Phuket Island.
In general, among the tourists, excursions to Phuket Island are in greatest demand among all other Thai resorts, this is because Phuket in a special way refers to foreign tourists. So, if you have conceived to visit a large number of excursions, then you surely should take you photo and video camera.

On Phuket Island there are a lot of interesting excursions where you will have the opportunity to see many unusual and colorful places.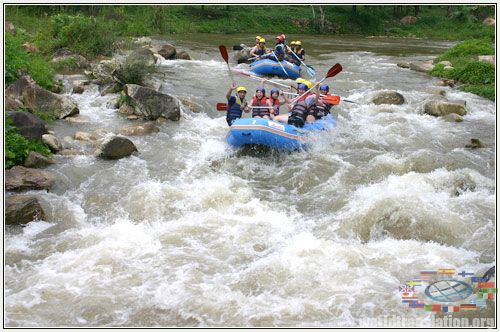 And exotic safari - Trekking & Rafting is one of these unusual places. This excursion goes approximately from 8.00 to 17.00-18.00. This tour combines the extreme downhill from the mountain river on rafts and quiet eco- tour in the tropics. This little adventure can be very interesting for those people who can not imagine their lifes without nature and thrills.

Early in the morning the tourists have to make short trip on the air-conditioned, comfortable bus to Phang Nga province, which is located next to the Phuket island. It is known for its jungles and rivers, waterfalls and mountains. So tourists come to the territory of base camp, where they are instructed, after all that they wear helmets and life jackets, and under the guidance of experienced instructors they descend down a mountain river on inflatable rafts.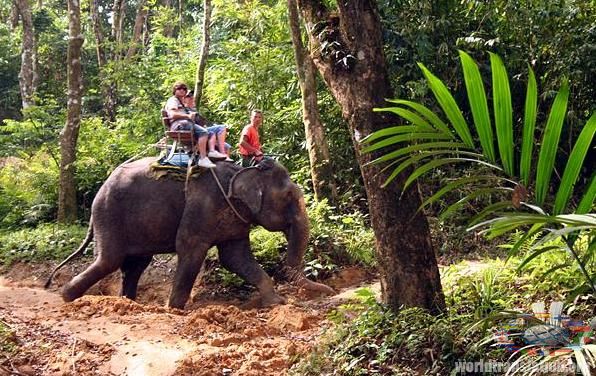 After a successful descent from the mountain, tourists go to the elephants village, where they will do just a memorable trip on the back of an elephant. In addition experienced mahout can teach anyone who want to control an elephant.

After that tourists will return to the base, and will have a very hearty and delicious dinner, which consists of Thai dishes.


Excursion to the Similan Islands, which is a national marine park of Thailand will be very interesting for all tourists. Here tourists can enjoy the white like crystal sand, unusual wild jungles and beautiful capes that look like a huge granite boulders. Also under the rocks you can find different underwater caves and tunnels through which the interest to these islands increases even more. One might think that the seabed is decorated with various corals. Tourists, who are addicted to underwater photography, will be interested in underwater inhabitants of the island - a huge number of different kinds of stingrays, fish and huge sea turtles. So it is not surprising that the Similan Islands are considered one of the best places in the world for diving.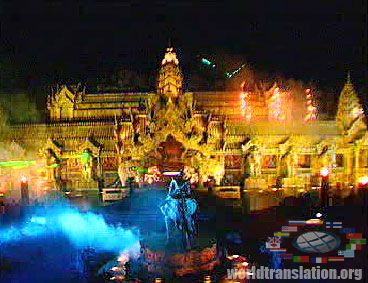 After returning to the boat from the Similan Islands to Phuket Island you will be able to visit the PHUKET FANTA SEA park. This excursion starts at about 18:00 and lasts until midnight.

This excursion includes a visit to the unique show-complex Fanta Sea, which is located nearby Kamala beach. Huge Fanta Sea park - is a set of playgrounds and attractions, unique and little bit funny sculptures, beautiful fountains, fireworks and lanterns, gift shops.


If you want to eat, then inside the park you can taste the most delicious dishes as of Thai national cuisine, as a cuisines of the other nations. The building of the restaurant is decorated in the style of a Buddhist temple.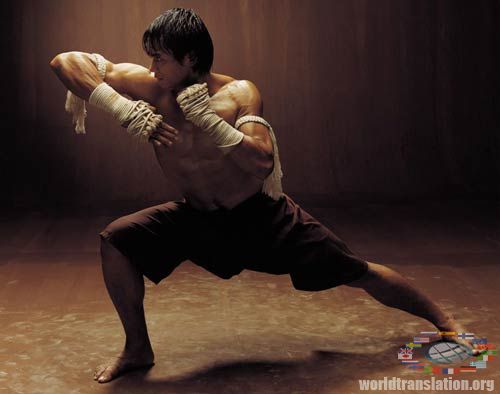 While staying in the Fanta Sea park, You will be told a legend about the mystical prince Aiyara. Once upon a time Aiyara lived there, he had a special gift - he could stand against evil forces. Also the tourists can enjoy such exciting and thrilling spectacle as the battle scenes with the participation of elephants, which are based on the national martial art - Muay Thai. The program of the show includes: acrobatics, illusion performances, clowning, fireworks and traditional dances.


Finally it should be noted that in addition to described above excursions, there are a lot of another fun on Phuket Island. And tourists will be able to find something than will be interesting for them.