New homes in Spain: benefits of buying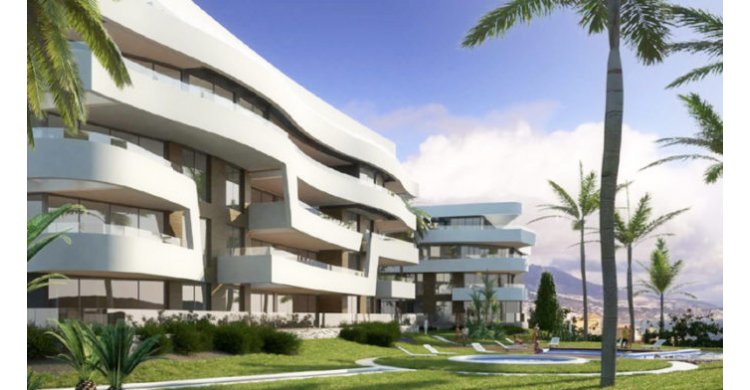 New housing in the Spanish real estate market is in high demand. Living in Spanish new buildings is not only pleasant, but also more profitable. But first, let's figure out what is included in the concept of "new home" in Spain. New in Spain is considered any property that has never been sold, for example, MibGroup new Marbella. Thus, this category may include objects that were built some time ago, but did not find the owner. The presence on the market of such facilities is one of the consequences of the construction boom.
No need to make repairs and buy kitchen furniture
Firstly, you don't have to spend time on repairs - to finish it, reinstall plumbing, repair communications. In addition, new buildings are for sale already with built-in kitchen furniture and appliances, as well as plumbing and air conditioning. If you buy housing at the construction stage, you can make your proposals in the layout of the apartment or its decoration.

If the new owner discovers some kind of defect in the real estate, the developer, by law, must eliminate it at his own expense. Buyer rights are protected by LOE (Ley de Ordenacion de la Edificacion). According to this document, the buyer can report problems with housing within a year after the purchase, and the developer is obliged to eliminate them. We are talking about minor defects, such as leaking taps, broken household appliances or peeling paint. More serious structural problems, such as unstable foundations or wall cracks, are covered by a longer warranty. There can be no question of such a post-sale "service" if you buy a house that was already in use.
Benefits of new housing in the Spanish:
New buildings are more modern and high-quality housing. This is expressed in more convenient layouts, an increased level of security, the presence of air conditioning and heating systems, good sound insulation. Builders today use environmentally friendly materials, a smart home system, electric shutters and other achievements of science and production are installed inside the facilities. A good bonus to new housing is the presence of a swimming pool, relaxation area or a private roof terrace.
Low utility bills. This advantage comes from the previous one. Energy-saving technologies save electricity, which means they reduce your costs. For example, solar energy storage devices are mounted on many new homes. With their help, water is heated in the house - without the cost of electricity.
The ability to pay the cost of housing parts. If you purchase an object in a house under construction, you can count on a certain installment plan. When booking an apartment you make a small deposit. Then, at the time of purchase, 20-30% is paid, and the rest will need to be paid after the construction is completed.
Good investment potential. Housing in new buildings has good investment potential, especially in cities and regions where supply is limited due to geographical or other features. A typical example is Barcelona.
New buildings in Barcelona
As you know, Barcelona is a large city with a long history. The geographical position of the Catalan capital is such that mountains and the sea impede the growth of the city in breadth. In addition, two rivers flow from the south and north of Barcelona, immediately after which the territory of the suburbs begins.

The maximum possible number of housing units in Barcelona has long been calculated - no more than 800,000. It would seem that there is absolutely no place for new buildings.

However, this is not true - in the city of Gaudi there is always the opportunity to buy a completely new home! The fact is that the authorities are constantly demolishing old buildings and erecting new ones instead. Therefore, new housing in Barcelona is also there. Another thing is that supply is very limited, and demand is very high. Most often, in new residential complexes, apartments are sold out within 6 months after the start of construction work.

Renovated housing in the historical part of the city is most valued. On the one hand, such objects are organically painted into the architectural picture of the district, which took centuries to form. On the other hand, such facilities are equipped with everything necessary for a measured and comfortable life.

However, in fairness, we note that new housing on the outskirts of the city is also in good demand, especially among buyers from abroad. They can boast of developed infrastructure - gaming and sports grounds, swimming pool, parking, etc.
Where to look for new housing in Barcelona?
The most sought after areas of Barcelona with new buildings are:
Eixample.
Diagonal Mar.
Les Corts.