Incredibly beautiful and interesting Uzbekistan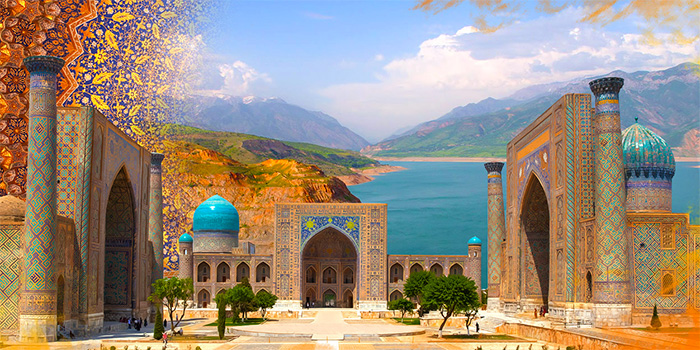 Uzbekistan is an incredibly beautiful and interesting country for traveling. Centuries ago there were the most momentous points of the Great Silk Road. Tamerlane was born and reined here, this land gave birth to many outstanding scientists and poets. Shahs and emirs competed with each other in the majesty of buildings, so the density of ornate mosques, minarets, mausoleums and madrassas here exceeds all conceivable limits.
Tours to Uzbekistan – acquaintance with the country that gave the world the tourist pearls. Samarkand is a city that charms with its silence, tranquility and authenticity.
Uzbekistan tourism packages - is a full range of impressions, where everybody can find something bewitching.
Cultural tours around Uzbekistan are educational trips to the cities of Uzbekistan, during which you will visit the main sights and monuments of culture, history architecture of different regions of the country.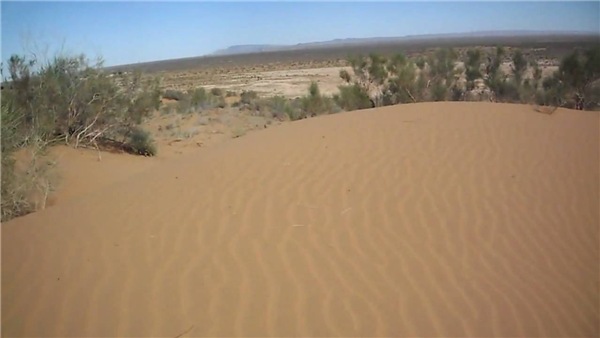 Tours to Uzbekistan will allow you to ride camels along the Kyzylkum desert and spend the night in a real yurt, taste the most delicious pilaf, and visit the factory in Margilan, where silk is still produced by hand. Fans of outdoor activities like the ski resorts Chimgan and Beldersay, and romantics and photographers for lifetime will remember the trip to the Aral.
Ethno-tourism in Uzbekistan is a great way to get acquainted with the centuries-old national usages of the Uzbeks, and at the same time to rest from the hectic life of megacities. The multifaceted culture and way of life of rural residents will undoubtedly be of interest to fans of such trips.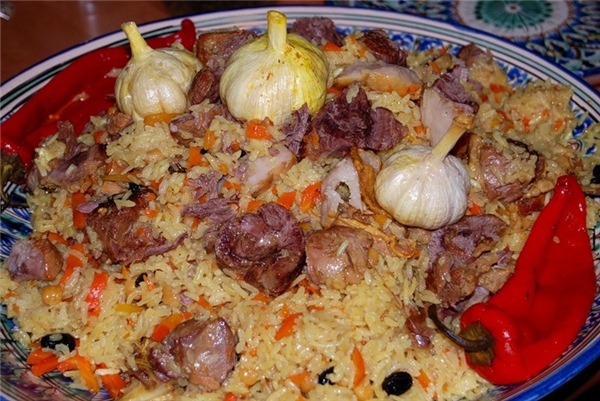 In general, Uzbekistan is a gastronomic paradise. But in this paradise there are branches. Cuisine in all areas of the country is very different. You can distinguish Khorezm, Bukhara, Samarkand, Tashkent and "valley" cuisines. The king of Uzbek cuisine is pilaf, which is called here "osh", which means simply "food". Remember that pilaf is begun to cook in the morning and by dinner it ends. In all neighboring countries pilaf is completely different, namely Uzbek pilaf is considered classic. But in every region of the country it is prepared in a special way.
Pilaf replaces the variety of shashlik. Many Tashkent restaurants offer a choice of 100 kinds of shish kebabs.
The most delicious dishes can be tasted in the most common tea-houses, because cooks there usually cook the same dish for decades. Do not be afraid of entourage. And lovers of "luxury" will find in Tashkent a huge number of top-class restaurants, where they can taste Uzbek "haute couture" dishes.
Traveling around Uzbekistan is the best and brightest of many travels in Central Asia.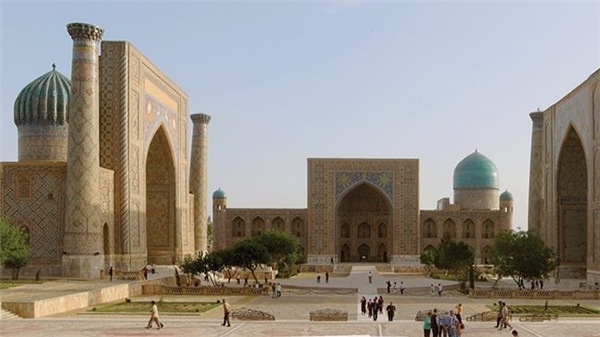 You will be happy to discover the cultural and historical heritage of our region and will be surrounded by the hospitality of Uzbek people. You will be provided not only with service of high quality, but also with the warmest welcome, a lot of positive emotions are provided about an unforgettable trip to sunny Uzbekistan!