What is airline e-ticket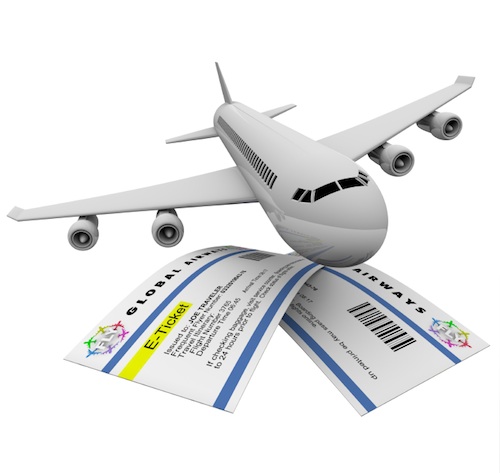 This is preservation of the complete information about the air flight, including the passenger's data, route, payment in a special electronic database. The use of airline e- ticket guarantees the same rights and opportunities for passenger, which he has with the usual ticket. E- tickets can be be reserved in advance, payment is made in any convenient way for passenger: for cash, bank transfer or credit card. Immediately after payment of the ticket, client receives by e-mail itinerary receipt with detailed information about the flight.
Advantages of airline e- ticket
Airline e- ticket has significant advantages over the paper analogues:
It can not be lost, since all information is securely stored in the database of carrier company;
In addition, it can not be faked, that serves as a guarantee of security for passengers;
Purchase of the e- ticket is simple and can be done in different ways. You can order tickets through the Internet on special websites;
At the same time, the cost of e- ticket is lower then the cost of usual paper ticket and you spent much less time for its registration and purchase. It is especially convenient to order e- tickets via the Internet, since in this case passenger does not have to go anywhere - required for emplanement documents, he will receive by e-mail.
How to use airline e- tickets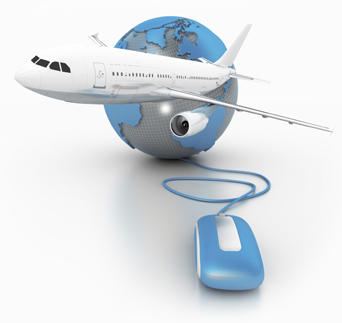 Some passengers get their hands on the itinerary receipt, are surprised by it appearance - an ordinary A4 sheet in which is printed all information about the upcoming flight. However, it really is an official document, confirming the agreement between the air carrier and passenger, which is able to save money and time of the airline's client.
In order to fly appointed flight, the passenger on registration must show itinerary receipt along with an identity card, in the same way as show an ordinary paper ticket.
Registration of passengers with e- tickets is made by a standard scheme, and in some cases takes much less time. The thing is that the e- ticket allows you to pass registered on flight by yourself, in special kiosks of self registration or even on the airline's website, so passenger do not have to stand in line.
And finally, if you want to fly somewhere, but did not want to visit the office of airline, then Flight Search Toolbar will be useful for you. It include maps for travel directions, allows to search for the status of flights, include a time zone converter and traffic from the airport. You can download it on the developer's website: www.mindspark.com.
Video: "How to Use an Airline E- Ticket"