Ford Motor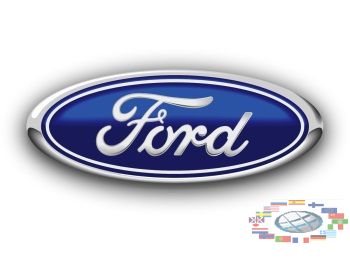 Introduction.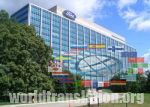 Ford is an American company producing cars. In the entire history of cars creating, Ford is on the fourth place in terms of production. One of the ten largest public companies in the U.S. as of 2011 and occupies the 25th place in the list of the world's largest corporations. The Ford company's headquarters is located in the U.S., in Michigan, in Dearborn in suburb of Detroit.
History of creation.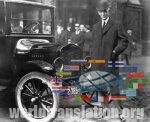 In 1923, Henry Ford received from five investors, 28,000 dollars for business development. For this money he created the Ford company. It was engaged in manufacturing of automobiles. Ford is known to the whole world as the first company which have used a classic car assembly conveyor. At the end of 20's the Ford company signed a contract with the Soviet Union about help in building of a car plant in Nizhny Novgorod.
The owners and management.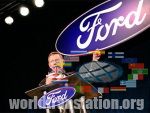 Ford Motor Company is controlled by Ford family for more than 100 years. At the same time, the company is a public company which shares are listed on the Stock Exchange of New York. In October 2010, the Ford family owned 40% shares. The remaining shares could buy anyone. Alan Mullan is a president of Ford company, William Ford is chairman of board of directors.
Activities.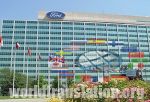 Ford company - produces a wide range of passenger and commercial vehicles under the brand Ford. Geographically the company is divided into three divisions: North America - Ford North America, Asia - Ford Asia Pacific, and Europe - Ford of Europe. Previously, each structure released its car models. But since 2006, was adopted a new strategy - "One Ford."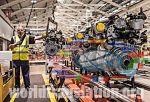 The headquarters of Ford of Europe is located in the capital of Belgium, Brussels. Stephen Odell is a president and CEO of Ford of Europe. Volume of cars shipments in 2010 amounted 1.57 million vehicles. Revenue for the year 2010 by US GAAP amounted 29.5 billion $. Profit before tax was equal $ 326 million.
In 2009, 4.8 million cars were descended from the conveyor. The total number of people working in the company in 2010 reached 178,000 persons.
Ford in Russia.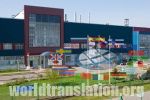 Ford Motor Company opened an office and began selling cars even before the revolution of 1917. Even in the times of the Russian Empire in 1907. After the revolution, company continued its work. With its participation was created Nizhny Novgorod car factory. Within a year, the factory was renamed Gorky Automobile Plant.
Model series.
The company produces the following models: C-MAX, Capri, Cougar, Crown Victoria, Escort, Expedition, Explorer, Fiesta, Focus, Galaxy, Granada, Mondeo, Mustang, Orion, S-MAX, Sierra,


Taurus, Torino.

Also company produces buses models: school buses, commercial and other types.
Sport.
Ford Motor Company is actively involved in sports racing. The most popular of them are series of Nas car, Rally and Formula 1.
NAS CAR.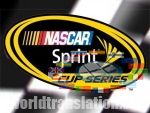 Ford - is one of four manufacturers in the three main series of Nas car: Nationwide series, Sprint Cup Series and Camping World Truck Series. Yates Racing, Rouch Fenway Racing and Richard Petry are the basic commands representing Ford.
Rally.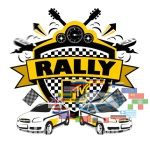 The company has a long history in rallying. Ford participated in the World Championships since 1973 from their beginning.
Formula 1.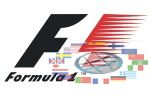 Ford Motor Company is working closely with teams of Formula 1 racing series. Ford, for nearly forty years, from 1967 till 2004 was one of the suppliers of engines. Company on its brand engine in the above-mentioned period, won 176 Grand Prix. It has worked with Lotus Cars and McLarenF1 teams.
Video: "Lineup of Ford cars"