ISO / IEC 20000-1:2018 Management of IT services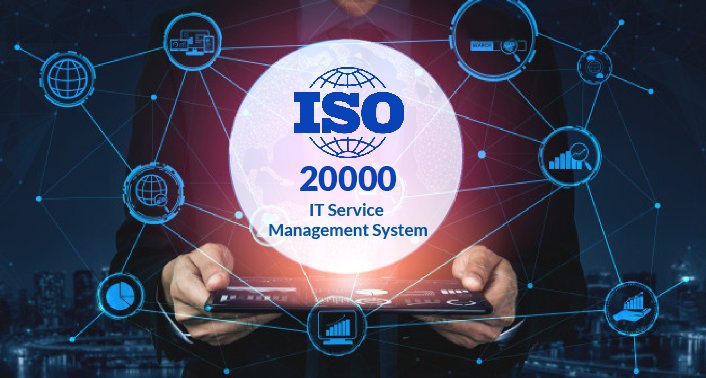 ISO / IEC 20000-1:2018-international standard for IT services management. This standard was created in 2005 and replaced by the earlier standard BS15000, which was created by the British Standards Institute (BSI). More information you can find there: https://isoquocte.com/chung-nhan-iso-20000.html.
ISO / IEC 20000-1:2018 is a detailed description of the requirements for the IT services management system.

ISO / IEC 20000-2:2019 "ISO / IEC 20000-2: 2019 Information technology-Service management-Part 2: Guidelines for the application of service management systems" are practical recommendations for the processes, the requirements for which are formulated in the first part. Is a guide for auditors and companies intending to be certified.

In 2010, the Russian GOST R ISO / IEC 20000 "Information Technology. Service Management ", also in two parts. On the one hand, the domestic GOST has developed a method of authentic translation of the original text ISO / IEC 20000-1:2005, it is from the point of view of the "letter of the law" these standards are the same and equal. In addition, they are perfectly different from the positions of "law enforcement practice", in accordance with the certification of compliance with GOST R ISO / IEC 20000, performed by organizations that have nothing to do with the structures of ISO registrars.

In 2018, the standard was updated. Manufacturers require the following changes in this version:
More efficient restructuring used for most standards (from Annex SL to ISO / IEC Directives, part 1). More general requirements in the context of organization, planning and achievement of goals in the framework of working with risks and opportunities are excluded. The requirements for documented information, resources, competence and coverage have also been updated.
New trends have been created, such as the commoditization of services, the management of several suppliers, internal or external service integrators, and the need to set prices for services to customers.
Choose some details to focus on "what to do" and give the organization the freedom to meet the requirements.
New features are included, such as increasing knowledge requirements and service planning.
Items were developed that were more integrated in the development through incident management, service requests, uninterrupted service, service availability, service levels, catalog services, production, demand management (demand management).
Renamed "Management of Processes Managed by Other Parties" to "Control of Parties Participating in the Service Lifecycle" and updated requirements that include services and service components, as well as processes. It is clarified that the organization cannot demonstrate compliance with the requirements specified in this document if other parties are used to provide or operate all services, service components or processes within the service management systems (SMS).