Internet earnings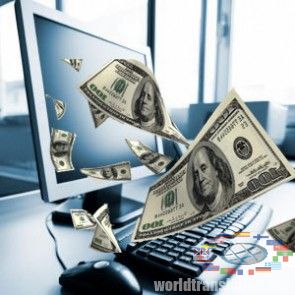 Now Internet opens before us infinite possibilities. So do not limit yourself by online games and chat, you should thinking about earnings! All you need - a desire to earn, free time and an electronic wallet - Webmoney. Earnings in the Internet are available to everyone and all can find something that suits them. Let us briefly look at the most basic ways of such earning.
Earning without investment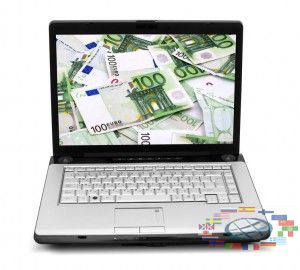 You want to earn in the Internet, but you are afraid to invest your own money? And you do not need to invest! You can earn money online without any investment. Let us consider several variants:
Earnings on files. You probably have not once downloading files from file hostings (Deposit Files, Letitbit, Turbobit, Vip- file, etc.). And do you know that someone is making money at the same time? And who prevents you from earning on this too? Its very easy to earn in such a way. All that you need is to upload the files and you will earn after downloading them by other users.
Earnings in the social networks. So in the internet you can earn by placing paid wall posts in VC, Odnoklassniki, Facebook, Twitter and other social networks.
Copywriting - writing and selling articles. You need to write an article and sell it on the articles stocks (Advego, Etxt, TextSale etc). The most important thing there - to be able to competently express your thoughts. So good copywriter earns about $ 2 - 5 per 1000 characters.
Paid surveys. This type of earning in the Internet also has a huge popularity. You only need - to register on the website of paid online surveys, fill out forms and get your money.
Tasks solution. If you are good in thinking, this earning is good for you. There are plenty of websites, where you can earn writing course works or solving tasks.
Surfing and clicks. This type of income is one of the oldest in the Internet. So there are sponsors (systems of active advertising, buxes, postal services), who pay for clicks on their links or for viewing emails with advertising. Here you receive money for the clicks, and sponsors thus increasing the traffic to their sites.
Earning with investments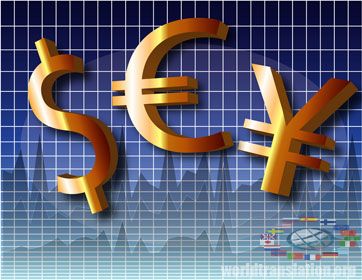 If you can spend a little money, then you have other income opportunities - with a very high return. A required initial sum you can simply make by using one of the above methods. Let us consider several variants:
Earnings on your personal blog, website. So in general its simple to create the website, thus, such kinds of earnings will be available for you:
Banners with CPM. Here you will be paid for 1000 banner impressions, not for clicks on them (although in some cases you can also be paid for clicks);
Links brokers. Earning on selling links (Sape, Mira links, Main links, Getgoog links, GoGet Links and so on) is profitable and stable. Links are eternal (with a single payment of the agreed amount for the link placing forever - that is, for the whole time of existence of your website), and links with a monthly payment (a certain value for the link placement for a month is divided into equal parts which are accrued to you every day);
Contextual advertising. Here you place adv blocks on your website (Begun, Google Adsense, Yandex Direct), your visitors see the blocks with advertising, click on it, and you - earn money (from $ 0,1 to 10 per one click);
Others. These may include: placing a paid article on your blog, advertising of various goods for a commission from sales (affiliate programs), etc.
Trading on Forex (currency stock exchange). Any person can trade on Forex, in this case you do not even need to leave your home, you can trade in your PC by installing special software. Account you can open even for 10 rubles!
PAMM accounts. This type of earning in the Internet is suitable for those who does not know how to trade on Forex, but wants to earn on it. So you need to invest a certain amount in the "common fund" and an experienced trader, in his turn, will trade on this money, and you will get a percentage from the profit.
Earnings in the Internet are not limited by these methods. There are a lot of opportunities, and everything depends on you: to miss this information, or to start earning. Good luck for all!