Order of the website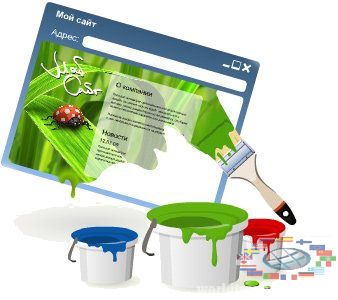 It is known that the process of making the web site is very complex multi-stage task. In this case, the choice of professional performers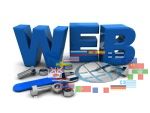 can be considered a guarantee of success. Many sites of web studios are filled with similar words . Its difficult to argue with such words. Even the highest professional level may not be enough for developers in order to achieve the planned targets. Without the professionalism of the customer it can be obtained a pig in a poke or lose valuable time and invested money.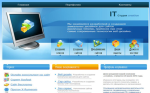 Of course, this does not mean that you need to rely on the experience of the professional, who put his hand to a series of online projects. No, in this case, is meant responsibility.
The first step is to clearly articulate goals, on the basis of which the site is created. In addition, we should not forget what tasks must the project solve in the web and with what tasks it will handle all the time. The most important action at this stage is to create abstract fantasies, directed at uncompromising concreteness. When for some reason you can not formulate the problem, then do it at least partially. It is likely that you do not need the site at all.
Of course, it is better to give preference only to professional studios. In this case, as being said, you should be guided by your own professionalism. If it is absent, try to seek the advice of a third party.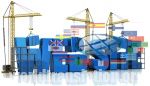 In any case, the partner in the field of web development must be reliable. If you decide to use an independent search, you should know that the company will stick to its own preferences. You need to find some good and bad sites that you think are designed for one purpose, as well as your future resource. Also during the selection you need to pay attention to technological and visual components. Determine for yourself where is better functionality, where you liked the design and where the content was professionally combined.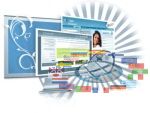 When the site selection is over, then you need to get acquainted with its developers. In this case, pay attention to the age of the studio. Ie, the preference should be given to companies with some experience. In addition, pay your attention to the portfolio. If it contains more than 5 works, which you evaluated positively, then you are on the right way. Also its very important to take into account different technical capabilities and the use of stylistic approaches to design.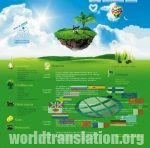 Also it is necessary to pay attention to the level of staff. It should clearly identify whether any employee of web-studio is engaged in expert activity, whether he has the relation to market development. In any case, this feature should be considered a huge advantage.
We know that different studios asking completely different money for the same site. Naturally, the choice of such a company must always be guided by the project budget, take into account the ratio of cost and quality. Find out more about each case. The most important thing that should know a person, ordering site is that you can not create a quality project for a penny. For the development of respectable site its always spent a lot of money and are attracted a lot of professionals who will not spend their time without a decent pay.
Video: "What Is A Web site"