Interior: Scandinavian style.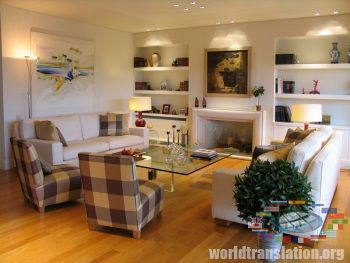 It's no a secret that the Germans are known for their accuracy and punctuality, the French - for their elegance, and Scandinavians - for their circumstantiality and deliberation. However, not only the character has national features. Thus national traditions of any people is most clearly expressed in the interior design. So, let's look at the interior in the Scandinavian style.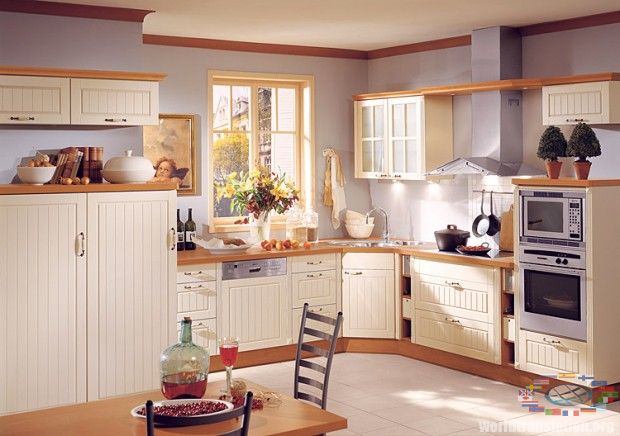 Naturalness and simplicity are its main features. Scandinavian style includes such qualities of character as taciturnity and coldness, restraint and severity, as well as respect and love for the nature. Consequently, the Scandinavian style includes natural, simple materials, a minimum decor in the light colors and originality.

Classic Scandinavian interior has several specific features. First of all, it's walls are decorated with panels of wood or painted with a light paint. You can also use unobtrusive wallpaper for painting.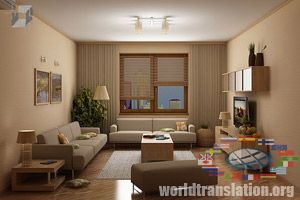 Textiles in this interior is allocated with harmony of colorings and drawings. For example, if the chairs in the dining room are celadon with a low seat and paunchy legs, the windows will be decorated with bluish curtains. And if in the apartment will be applied marine accessories, then anchors and the lifebuoys will be hanging on the "sea" blue portieres.

Many various glass is used in such interior, namely milk matte and ice transparent, scattering and refracting sunlight. Scandinavian interior is based on the play of light and shadow. Weak and rare rays of the sun must be applied to the maximum. Would like to see the window frames were combined with walls.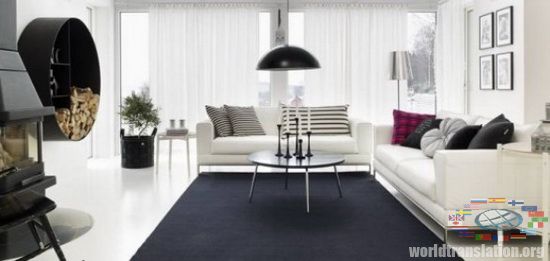 If the walls were painted white, then it is advisable to paint the frame in the same color, whether they are plastic or wood. And if the wood was used for finishing of the walls (beams or border), it would be good to see wooden frames of the same color.

It's better to give preference to white linen or cotton curtains, not dark gardins. Color of curtains should be selected depending on the overall color scheme as a whole. Towels, rugs, curtains, bedclothes and furniture covers should be decorated with widespread checkered drawings and band, and traditional Scandinavian ornaments and patterns - zigzags, fir trees, snowflakes and reindeers.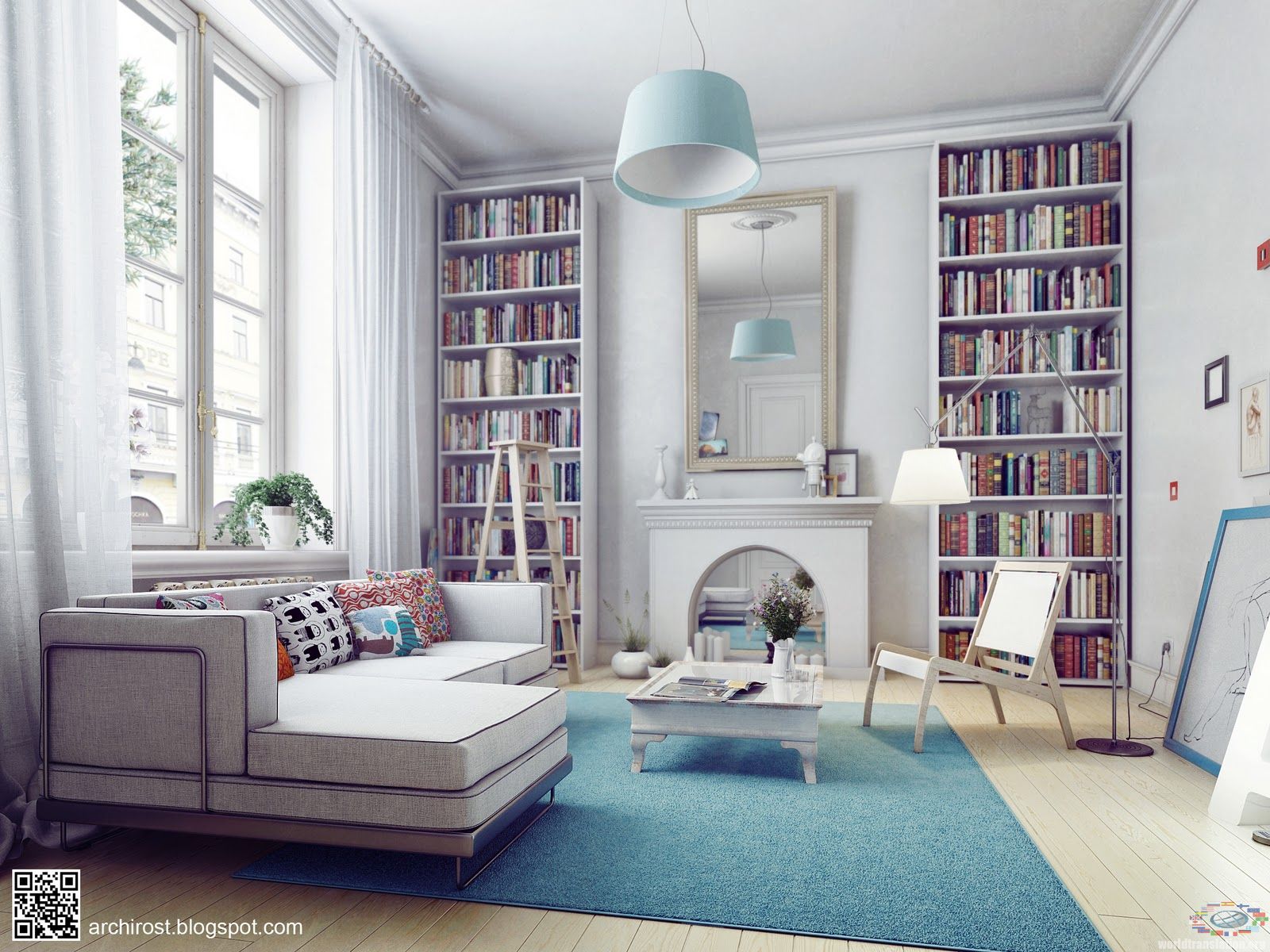 Furniture in Scandinavian interior is versed in two seconds, and is a convenient, simple and easy. It is assumed here to combine glass and wood surfaces of open and closed shelves. Graceful laconic configuration of sofas with white upholstery, basic bed frames and gently curved backs of the chairs can be attributed to the Scandinavian interior.

All furniture is made ​​of light wood. Very often it is sold without finishing. It is offered to the customer to paint chairs and tables, cover them with wood stain or varnish, according to his purposes and tastes. Plastic and metal are also popular. Often yellowed centenarian papers and photos which relate to the history of the family hung on the wall. Personally made art object or pictures of family members can be placed opposite.


This interior can be revitalized with tubs with live plants, wooden frames, ceramic fish on the wall, wicker dish with mottled apples and so on. Scattered sea stones which remind you about the Northern Seas will look good on the glass table
Video: "The House in Scandinavian style"