Interiors: Rococo style.
Translated from French rococo means shell or decorative sink. This style originated in the early 18th century in France. Typical characteristics of this style is graceful ornamental rhythm, sophistication and great attention to personal comfort, mythology and erotic situations.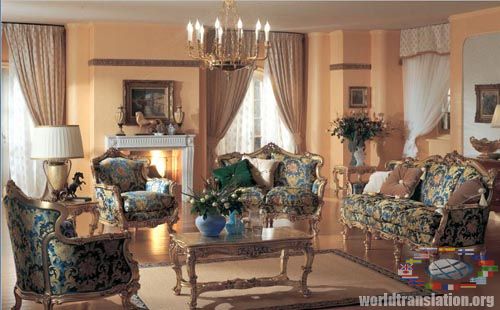 Rococo interiors become the perfect ending of the Baroque style. If the Baroque style needs all the emotions - from tragedy to joy, to the rococo style are only important subtle sophistication and elegance. Since the word "elegant" is the key word of the rococo period.

Sliding screens, tapestries depicting: flowers, people in eastern clothes, pagodas, and popular Chinese porcelain, thin stem trees, exquisite fishes and original Chinese furniture are typical for this interior. The corners of rooms are rounded, and the walls are decorated with gilt mirrors, carved panels and ornaments, which seem to increase the room space, giving it the nebula.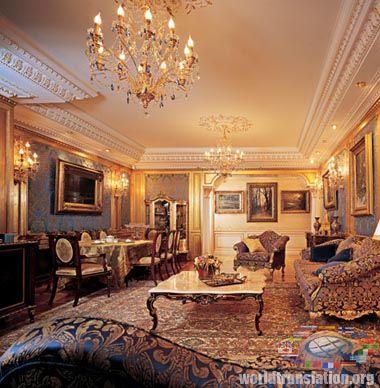 The rooms in the Rococo style made ​​shorter and smaller, creating an atmosphere of intimacy. Organization of boudoirs and salons in such style is slightly oversaturated with interior items unlike depressed Baroque epoch. The most popular color combinations in the Rococo style are: white with pink, blue or green, and necessary - gold.

In fashionable houses began to place furniture by specified groups (generally, a table, a few chairs and a sofa), like organizing the "centers of gravity" for the guests. Absolute renunciation of autonomy of some structural elements, straight lines and symmetry is typical for the furniture of Rococo style. The main goal is the desire to dissolve the components in the total volume of the items.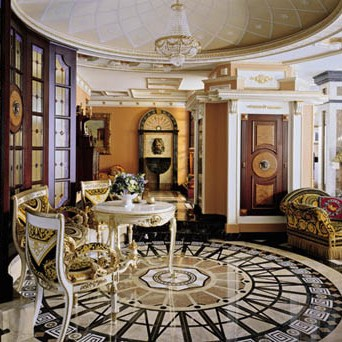 Often, rococo style furniture is decorated with bronze plates, and occasionally all items are decorated with colored varnish, gilded carvings and overlays. Secular salons were focused on women and so whims of fashionable prudes create the main tone for this style. Femininity, frivolity and elegance that become the main criteria of beauty can be attributed to this tone.

In this regard, appear only women's furniture. For example, secretaire on high legs and with plenty of secret compartments, a variety of nightstands, a toilet with a folding mirror, a shelf for papers and so on. But the main motive in the Rococo style is a low fireplace, which is covered with marble tiles and decorated with various ornaments. Above the fireplace is often hang a mirror in a luxurious frame.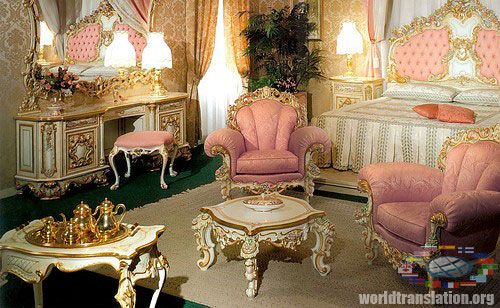 Furniture for seating also gets new configuration: sunbed, deep armchair "Berger" and also canapes. Properties of the pompous women's clothing taken into account in the forms of chairs and sofas. Now the furniture trying to be not only representative, but comfortable.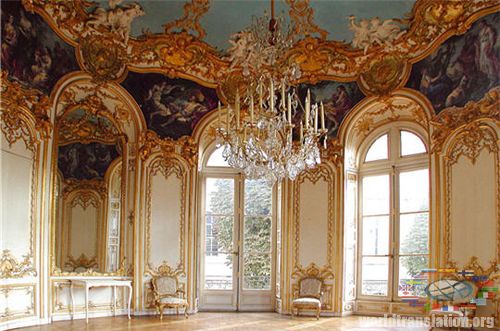 Rococo interiors are often considered unserious and lightweight in comparison with pathos of classicism or baroque. But the value of this style was not only in the rapid development of art but also in respecting of human, under the total theatricalization of life..
Video: "Rococo style studio in Paris"