Radio station Autoradio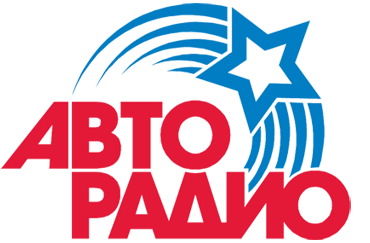 In 1991, at the time of the appearance of the first independent radio stations, I. Goransky, B. Kladnitskiy, N.Chuklinov, A. Yushkin applied the idea of ​​creating the first radio of motorists. Arrangements were reached with: SAI of the USSR Ministry of Internal Affairs, Ministry of Communications of the USSR, Department of Internal Affairs in Moscow and Moscow region, Road Safety Foundation, the Russian insured transportation company.

September 24, 1992 they received a certificate of registration in which Auto radio was mentioned as mass media. In April 1993, there was a first broadcast, Diane Berlin has been a leading. Once the transmitter has started work on the VHF frequency - 68 MHz, in May 1993 the radio station came in the UHF band.

In 1994 A. Varin, who began to develop the musical component of the ether, came to the radio station. There was founded evening program - Second Wind, which represented the author musical entertainment programs.

In May 1997 the radio station Auto radio have access to FM band - at a frequency of 91.3 MHz, but in March 6 Auto radio switched to the frequency of 90.3 MHz. In February 1999 the radio station changed its logo, which in turn was used until 2007. April 4, 2000 the regional radio broadcaster appeared in Tula.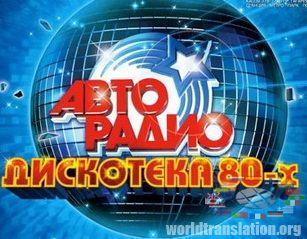 In 2000, a morning show appeared in Auto radio - Operation Morning (Murzilki International were leading), as well as it's own chart - National hit-parade. In 2002, A. Varin created a Festival Disco 80's, which later became the visit card of radio station. Auto radio is available now throughout the whole territory of Russia, also in Ukraine, Armenia, Kyrgyzstan, Moldova. Here you can listen the exciting entertainment programs, good music and listen to radio news online at any time.

During it's existence, the Auto radio has worked with famous artists. Buldakov was the voice of the radio station. Also M. Zhvanetsky, M. Anybody, V. Vishnevsky, V. Merezhko, S. Altos have their own broadcasts.

At the Olympics 2010 in Vancouver radio station organized a live broadcast from it's own studio.

Awards
Auto radio - is a multiple winner of the Radiomania award, winner of the professional international award NAB 2005 IBEA, winner of the contest PROFI, Three times winner of Brand of the Year award, National Russian Music Award - Ovation, laureate of the newspaper's ZD AWARDS, winner of the Moscow Festival Golden Apple, winner of the Russian National Olympus Award, and many others.