Type of wood
Type of wood depends on what you want to make from it. The wood can be divided into two types: coniferous and deciduous.
Breed of pine needles have a sharp smell and tarry basis. They include: pine, fir, cedar, larch and spruce. We briefly describe each of this materials.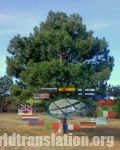 First. Pine is a rugged, lightweight and easy in handling construction material of red or pale yellow color. This type of wood refers to the soft materials and can be easily colored. Pine is resistant to rotting, and while the drying process does not jarred.


Second. Spruce - is wood material which is poorly gives in to processing. Because of the small resin content spruce is exposed to effects of atmospheric phenomena. In comparing with pine, spruce, of course, much inferiors.



Third. Cedar is lightweight when working material, in this cedar does not yield spruce. But is also exposed to rotting.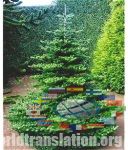 Fourth. Fir - under the characteristics is similar to spruce, also quickly rots in the open air without chemical treatment. But this kind of wood is not practically perceive to chemicals.

Deciduous breeds of wood. This type of wood does not emit any odors, they are felt only at freshly cut. All deciduous breeds are divided into hard wood ( birch, ash, oak) and soft wood ( alder and aspen).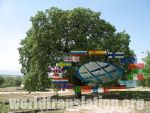 First. Oak - is the most used material in the manufacture of furniture. Because of its hardness and durability from oak produce not only small fasteners, but also various bending parts of different radius. This is the most resistant to rotting breed.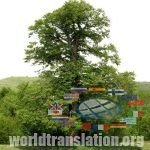 Second. Beech - is easy to work and impregnation by various chemical material of which also can be bent different details. In general, beech in its characteristics, by nothing inferiors oak. Coating materials for a long time keep on the beech. But this is little-used material for furniture, because it is exposed to corrosion while drying and in cracks immediately begins the process of rotting.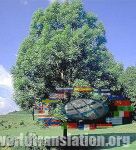 Third. Ash - is a rugged, durable, tough, resistant to rotting, little jarred while drying and easily flexible material. Perfectly suited for the manufacture of furniture.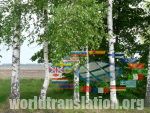 Fourth. Birch - is low resistance to rotting, has a large proportion of shrinkage and warpage. But at the same time, it is easy to work material, so the relief carving is made from birch. Birch is well s oaked with chemicals and keeps well lacquer coat.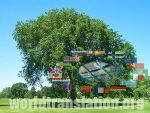 Fifth. Elm - is strong, durable, tough and dense material. But poorly responds to polishing and painting.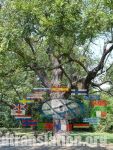 Sixth. Walnut tree - is finishing material, easy to work, polishing and impregnation with chemical substances. Not exposed to the process of rotting and warpage.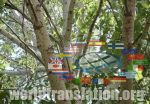 Seventh. Aspen - has little knots. Is well processed, but aspen is quite brittle material, so the details made ​​from aspen, can break during manufacture.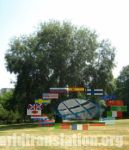 Eighth. Poplar - this material is subject to rotting and warping.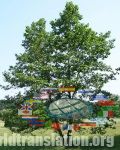 Ninth. Alder - is not rotting and not smelly material. Is often used in the manufacture of furniture and housing construction.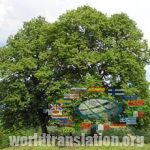 Tenth. Tilia - is strong material, which does not rot. Also fruit trees: pear, apple, plum and rare tree species: eucalyptus, red and tea tree, rose wood and satin wood are used in the manufacture of many parts of furniture and houses.