Education in Australia: benefits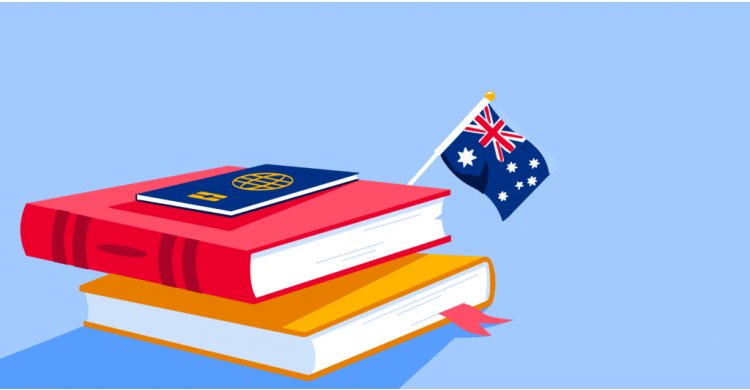 Those who are going to Australia will get acquainted with the culture of this country, the features of a unique multinational society, with world-famous natural attractions.

If you have the opportunity to come to Australia to study, then something more awaits you. Here you will receive an excellent education, and your qualifications will be recognized all over the world and will allow you to count on a successful career growth.

You will also get to know the Australian way of life and make many international friends. More than 150,000 students from all over the world come here to study every year. Here are some reasons why you should study in Australia.
World class education
Australia offers quality education that is recognized around the world. Its high level is confirmed even by the number of Nobel laureates among graduates of Australian educational institutions. Due to the fact that Australian education is very practical and close to the modern needs of society, employers around the world willingly take graduates to work.

Most Australian study programs are in no way inferior in quality to their English, American and Canadian counterparts, but are 15-20% cheaper. On average, a year of study at an Australian college costs 3-7 thousand US dollars, and at a university - 5-15 thousand dollars. The programs are closely related to practice; the most modern methods and equipment are used in the learning process. World-class research is carried out in university laboratories.
Diversity and flexibility in university admission schemes
With a long tradition of accepting students from abroad, Australian educational institutions have long worked out several schemes that allow you to be guaranteed admission to the university you are interested in. For example, one of them involves first intensive teaching of English for academic purposes (English for Academic Purposes), then transfer to the college diploma course, and from there - immediately to the second year of the university. For graduates of schools who know English well, preparatory departments (Foundation) are open at universities. The process of admission of students is maximally accelerated and simplified.

By law, foreign students who have received a university degree have a priority right to obtain a residence permit in the country. In particular, students who have studied Information Technologies can legally stay for two years to complete an internship in their specialty.
Good service and kind attitude towards foreign students
Every year, more than 150 thousand students from abroad come to study in Australia, and all conditions are created for them here. Each university has international departments, whose employees are ready to organize a meeting at the airport, help in the selection of housing, provide complete information about training courses, the university and the city. International students automatically become members of the student union, gaining access to all sports facilities. When issuing a student visa for 150 AUD, they receive health insurance. On campuses, as a rule, there is everything you need - medical centers, employment services, a bank branch, a post office, shops and cafes.

Australia is a country of emigrants, so foreigners are not perceived there as second-class people. For example, people of 140 nationalities live in Sydney alone. The attitude towards all visitors is even and friendly, regardless of which country they come from. According to many, the goodwill and openness of Australians is unparalleled.
Security
Australia is a safe country for foreign students to live and stay. Crime rates here are among the lowest in the world. Between 1989 and 1995, there were 2.16 murders per 100,000 people in Sydney and 1.9 in Melbourne. Australian law guarantees that tuition fees will be protected and that courses offered to international students will be of a high educational standard.