Always Stay Unique while Selecting a Wedding Anniversary Gift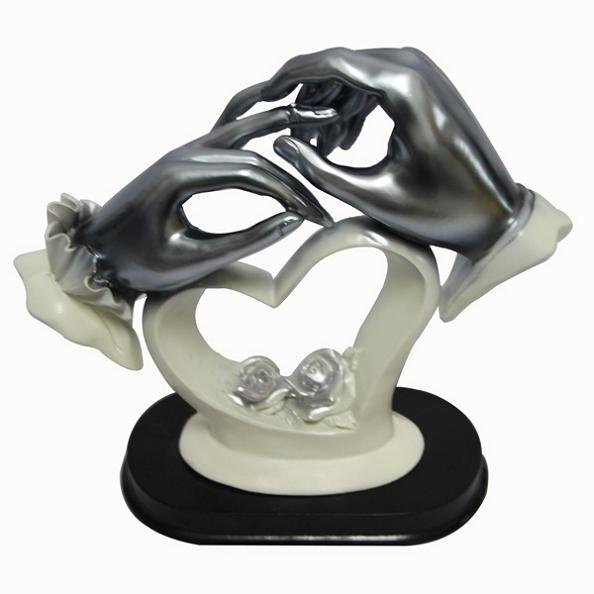 Wedding is the most important milestone of one's life. To make it memorable forever, couples celebrate the wedding anniversary every year where loved ones, friends, colleagues and family members are invited. The one big question the invitees always worry about is how and what should be the wedding anniversary gift to the couple. In the age where we have markets full of wonderful gift items and internet where millions of gifts are a click away to buy; the problem of choice still stays and apparently there is no advice available online about selecting a gift. In fact, no one can answer this question best but only you can. The reason is that it is you who know the couple better than any possible advisors. You know about their habits and liking and disliking. You know about their choice of gifts when they send to their loved ones. So you are the best judge. However, a right advice can be acquired from friends who are into fashion, trends, shopping, consumer behavior or the ones who have very strong social circles. They can advise you best with the latest ideas and trends in not only the gifts but also about new technologies and products which can be unique gifts. For example, how about an iPhone or a Google Glass?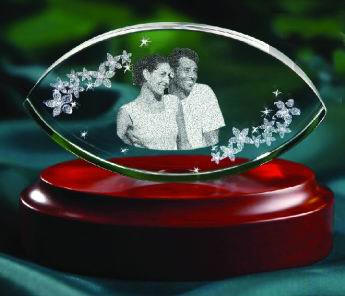 Selecting a gift is not an easy task. You will be drowned into ocean of available choices. Literally they are in millions. One more thing you should care about while selecting a wedding anniversary gift is to be unique. There are many other invitees and friends joining as well. They might adopt the easier path and select the most common gifts. Imagine your friend celebrating the anniversary collecting 20 gold rings in one night. Yes, the rings are the most common gift. Similarly, wrist watches, interior décor items, wall clocks, dresses, hats and caps, perfumes and flower bouquets are the most common gifts. Safely guess that every second person will be arriving in the party with any of these gift items. So what is your best deal? You should have a unique and out-of-the-box idea which will stand you apart and distinguished. This will make you memorable and desirable for a long. The nature of the gift can be long shelf life as well so that whenever your friend takes a look at it, he recalls you and smile in pleasure. This should be going for an everlasting ribbon of friendship. Similarly, you will be considering one common gift for both or two separate gifts for the couple. This is easy as well as hard. It is easy to pick and choose male and female gifts by narrowing down to fewer available options but the problem is that you will be again in a spiral of ending up selecting the most common wedding anniversary gifts possible. So the big questions are: What should be the unique gift? Should there be one common gift or two separate gifts for couple? What unique idea can stand me apart and distinguished? Let us look at your options: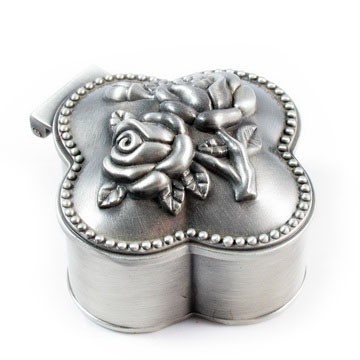 How about throwing the big party by yourself. Yes, this is possible. Once I read an opinion from a groom on internet who declared the best gift received on wedding was from a friend who just booked a luxury hotel room for the couple for honeymoon. The idea was so unique that it became an evergreen memory for the couple. The same kind of different and distinct ideas can be applied for the wedding anniversary gifts. Traditionally, it is the couple who conducts the event. What if you conduct it for your friend couple and send invitations to all the common fellows for your place of party. Same way, you can book the venue for them. This may sound expensive but actually it is far less expensive than gifting a diamond ring.

Another unique idea can be about cooking. You cook the meals for the party or get them cooked from a professional chef, according to the taste of couple and those who are coming to the party. Cooking your own specialties which had always been liked by fellows and colleagues would be a great idea. This goes all for BarBQ, coffee, sweet cuisines or cakes. You can give a unique taste to the party by using this option. And off course, you will always be remembered for this as well.

How about planning for the next holiday for the couple. As a wedding gift, you can give them booking of hotel stays and picnic and party bookings at their dream destination. This will again make you stand unique.


Now, let's talk about traditional gifts. You can remain distinguished while selecting traditional gifts we well. For example, how about giving the couple an iPhone and a Google Glass as one of the wedding anniversary gifts? Yes, they are unique and not everyone attending the party will think of these different technology gadgets. Not everyone is technology and trend savvy and this will give you an open option of selecting the most unique gift. How about a drone video camera? It is a latest invention and will multiply the couple's rejoice immensely. Imagine your friend couple enjoying the flying filming of their next holiday in a safari or a ride in an amusement park. They will love you forever for this gift.

When talking of outdoor, you can gift them a picnic set as well. The camping items with a couple cabin and the BarBQ grill with common small caravan essentials for a great outdoors. Every time they will go for a vacation, they will shout your name in the air with love and pleasure.

What about selecting the photographs of couple with you of many memorable occasions and frame them in a collage? It will surely stand you novel and unique from others.

So before selecting these kind of gifts, always keep an eye and get yourself updated with technology and trend websites. We are living in an age of inventions and innovations. Every other day, there is something unique invented and is available. All you have to do is to get to know about them, keep your budget in mind, and specially focus on what are the needs, priorities and liking of the couple.
Video: "Wedding Anniversary Gift Ideas"
Source: http://iron-gifts.com/